Reward & Recognition Winners - 2011
Congratulations to Adelaida Mora,
MIA's Employee of the Year - 2011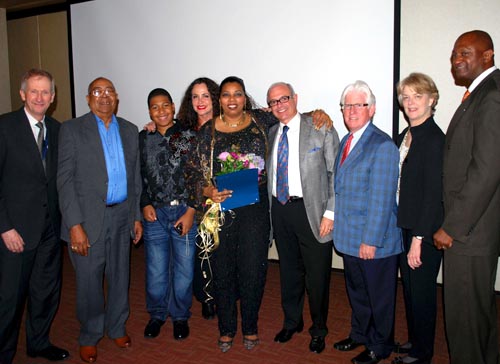 MIA Employee of the Year Adelaida Mora (center), with Miami-Dade Aviation Department (MDAD) Deputy Director Ken Pyatt, Mora's husband and son, MDAD Assistant Director Lauren Stover, MDAD Director José Abreu, GMCVB President and CEO William D. Talbert, III, MDAD Terminal Operations and Customer Service Division Director Dickie Davis, and MDAD Deputy Director Miguel Southwell.
On December 15, Miami-Dade County and GMCVB officials gathered at MIA's annual Reward and Recognition ceremony to honor Employee of the Year Adelaida Mora, a janitorial custodian at MIA, for "cleaning" the airport of a crook trying to steal money from two passengers. While purchasing her bus pass at the airport's bus station in September, Adelaida overheard a man talking to two young female travelers who were looking for the bus to Key Largo. When she heard the man giving them wrong directions and telling them he could sell them tickets, Adelaida became suspicious and quickly went to intervene. As the man was reaching to take money from the passengers and lead them to the wrong bus, Adelaida confronted him, grabbed the passengers and led them away from the bus. While comforting the passengers, she immediately contacted airport security and the man was detained by Miami-Dade Police soon after. For her heroic efforts, Adelaida was named MIA Employee of the Year and received two round-trip tickets from American Airlines to anywhere in the continental U.S., Caribbean, Canada, Bahamas, Bermuda or Mexico. Employees from AirIT, American Airlines and the Transportation Security Administration were also recognized with Spirit of MIA awards for extraordinary acts of compassion and customer service.

Press Release
R&R Winners 2012 | 2011 | 2010 | 2009 | 2008 | 2007 | R&R Program

Reward & Recognition Winners - 2011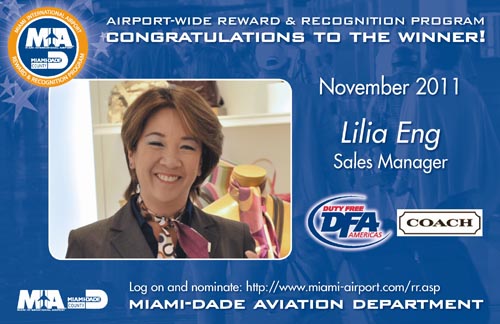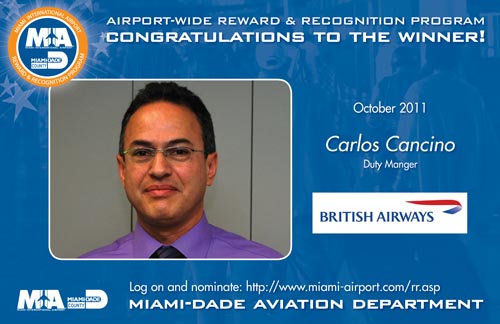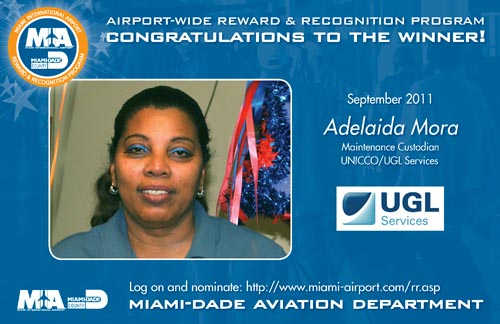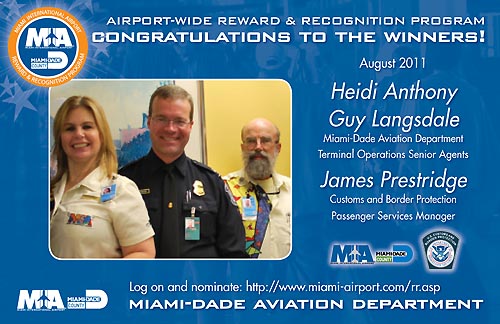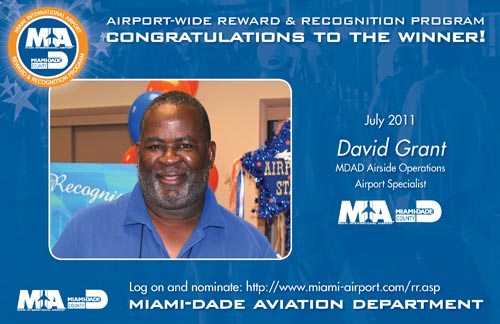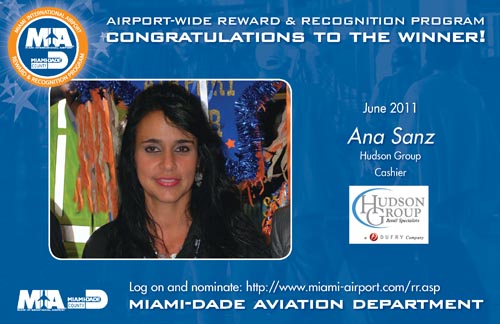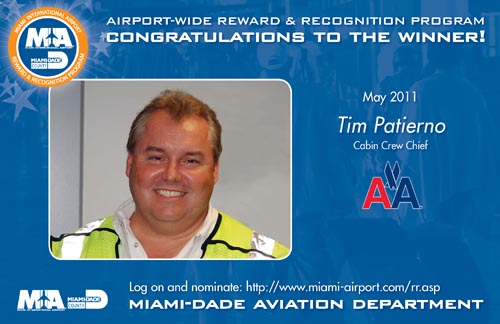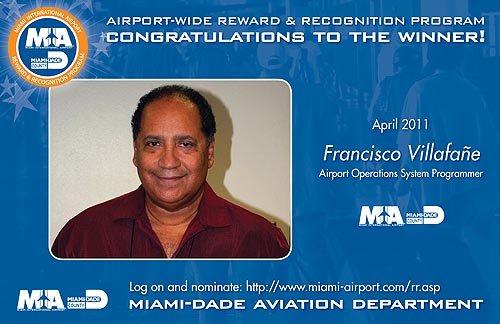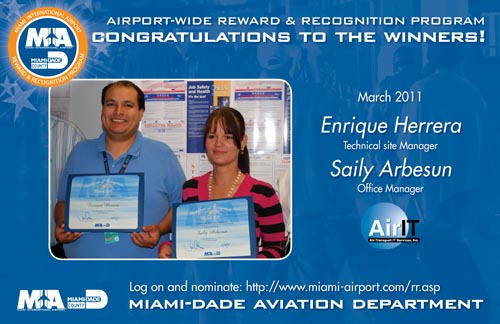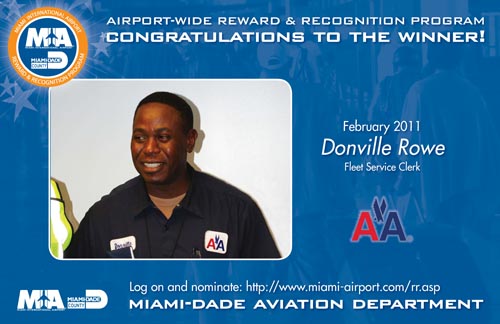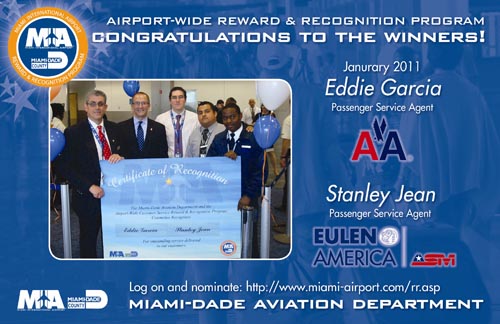 R&R Winners 2012 | 2011 | 2010 | 2009 | 2008 | 2007 | R&R Program
Meet MIA's Winners!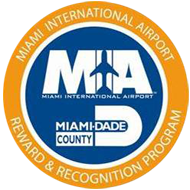 R&R Winners:
MIA Volunteer Ambassadors