Miami-Dade Aviation Department
Miami International Airport
Division of Fine Arts & Cultural Affairs
Presents
ANASTASIA SAMOYLOVA
Landscape Sublime
Camera Works Gallery, Gate D25 next to D22
November 10,2017 - January 16, 2018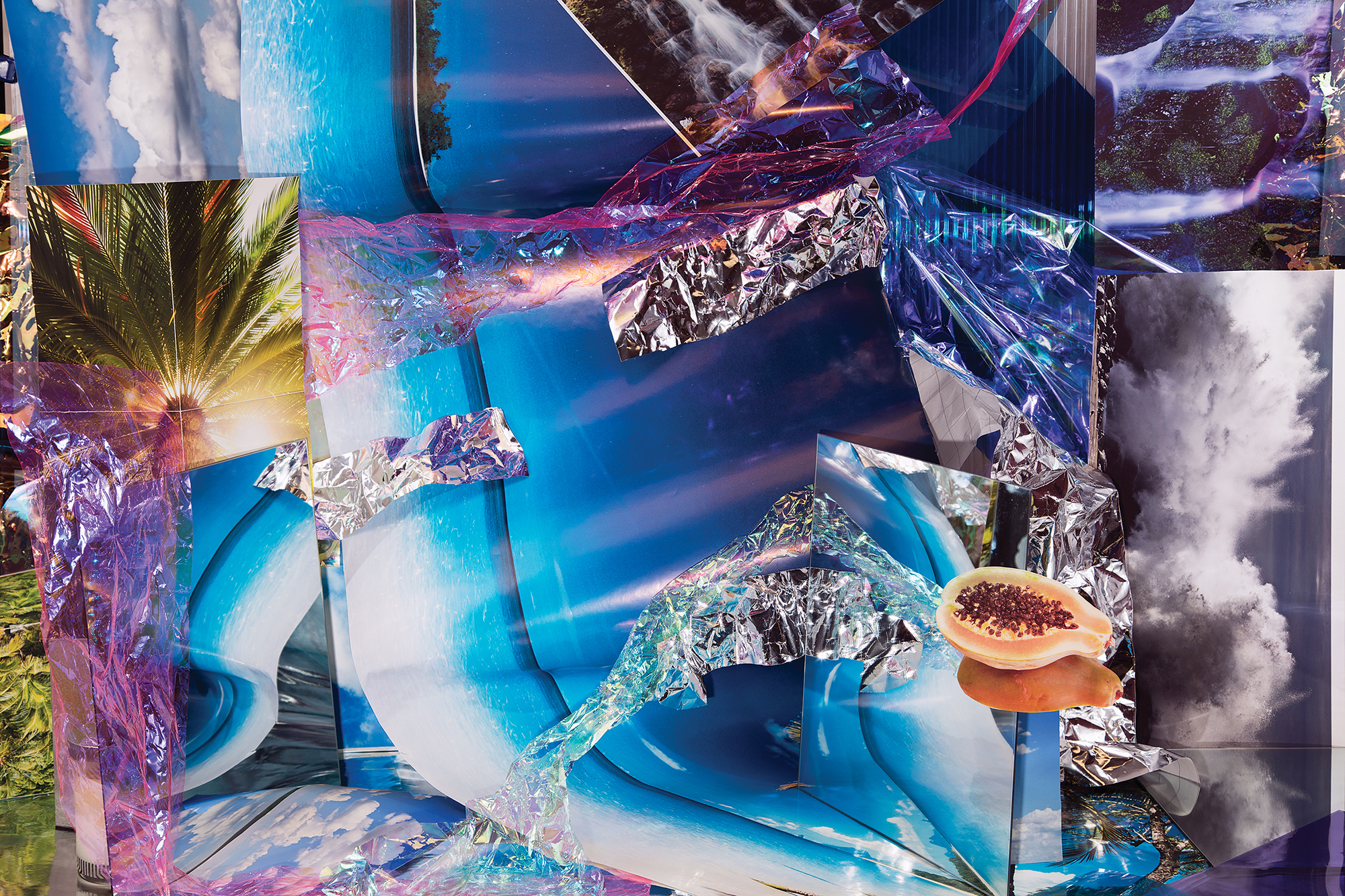 Anastasia Samoylova, Paradise, 2015, archival pigment print, 24x36 inches, edition of 5
By utilizing tools and strategies related to digital media and commercial photography, Anastasia Samoylova's work interrogates notions of environmentalism, consumerism and the picturesque. Her work participates in the landscape photography tradition while scrutinizing the consumable products it generates, and explores the ways in which photography is used to illustrate concepts of the Beautiful and the Natural in contemporary visual culture.
"The Landscape Sublime project reflects the idea that the subjects of contemporary popular photography can be traced back to the genres in European painting in the seventeenth century. My photographs show a variety of nature-themed pictures assembled in a still life. For the Landscape Sublime series I gather such images from the web, group them by the types of subject they depict, i.e. storms or cascades, print them out, sculpt into temporary installations, and re-photograph. In my compositions I give screen-based environments a sense of materiality."
Bio:
Anastasia Samoylova is a Russian-born Miami-based artist and photographer. Raised in Moscow, Samoylova received an MA from Russian State University, and an MFA from Bradley University. Samoylova has exhibited internationally, including Aperture Foundation in New York, Griffin Museum of Photography in Boston, Brussels Photography Festival in Belgium, and Pingyao International Photography Festival in China. Her work is included in the collection at the Museum of Contemporary Photography in Chicago and ArtSlant Prize collection in Paris. Samoylova lives and works in Miami, Florida.
mia Galleries
It's Our World
Created by L.E.T.S. Draw students: Aaron Ashe, Dominique Byrd, Aesha Coleman, Charlotte Graham, Khyree Joseph, Kheyana Joseph and Nathaniel Perverdera.



South Terminal H, 2nd level