Camera Works

Miami-Dade Aviation Department
Miami International Airport
Division of Fine Arts & Cultural Affairs
Presents
UNFAIR: Alex Heria
opens October 2014
North Terminal, Gates D22 – D25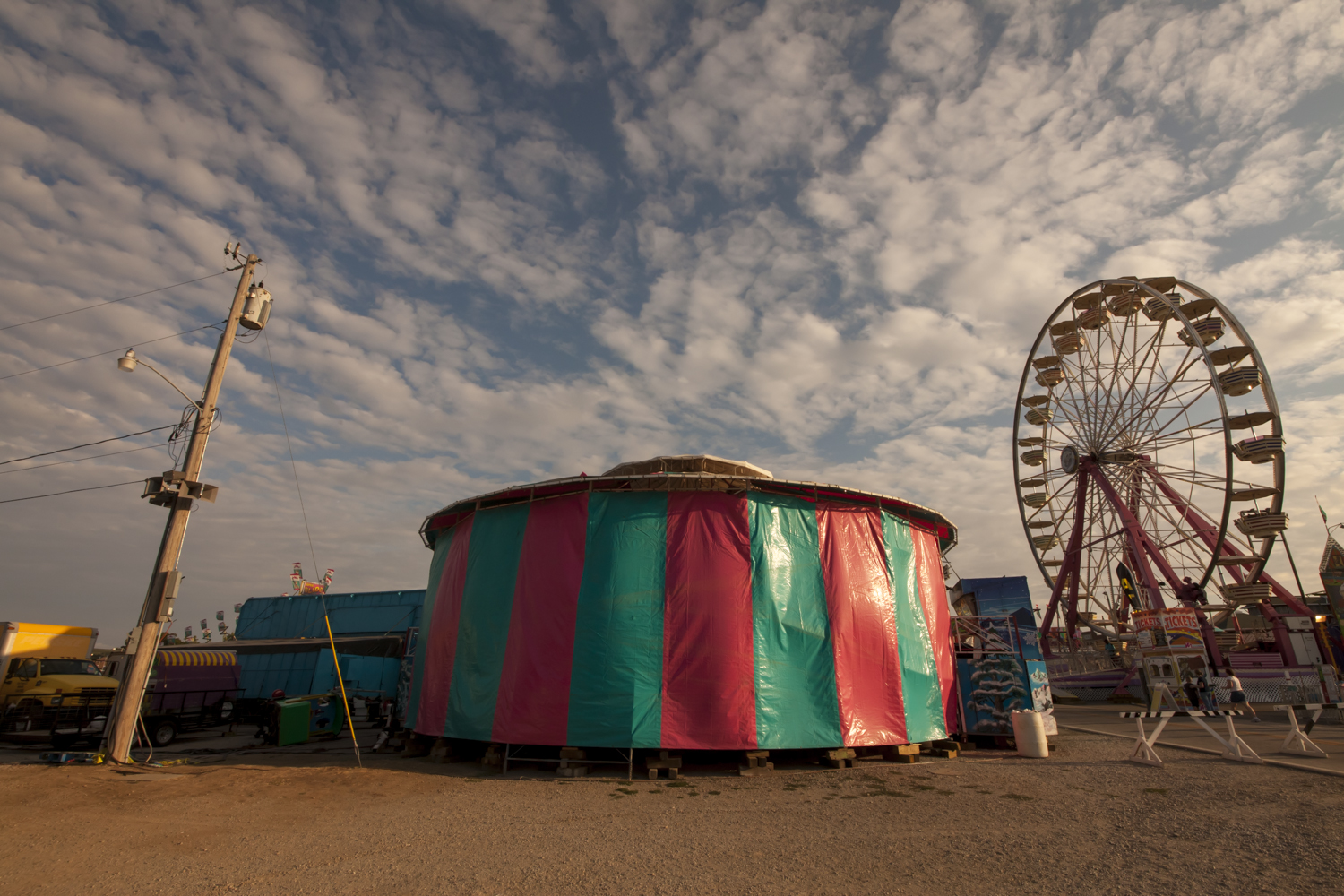 Alex Heria, Big Top, Missouri State Fair, 2012, digital photography

The title of this current body of work alludes to notions of fun, the absurd and the timeless, never-ending levity of the county fair. Rides, lights, food – everyone waits for this yearly extravaganza. Yet, there's always a hint of an underlying sadness. Perhaps it's because it only lasts a short time, or maybe it's the often times curious characters that run the midway and concessions. The photographs in this exhibition form part of a much larger photographic series taken at county and state fairs exploring the differences and similarities among people and their local sociological personalities.
For more information on this exhibition, please contact the Miami-Dade Aviation Department's
Division of Fine Arts and Cultural Affairs at 305-876-0749.
It's Our World
Created by L.E.T.S. Draw students: Aaron Ashe, Dominique Byrd, Aesha Coleman, Charlotte Graham, Khyree Joseph, Kheyana Joseph and Nathaniel Perverdera.



South Terminal H, 2nd level