Central Terminal Gallery

Miami-Dade Aviation Department
Miami International Airport
Division of Fine Arts & Cultural Affairs
Presents
Arturo Rodríguez: Arrivals and Departures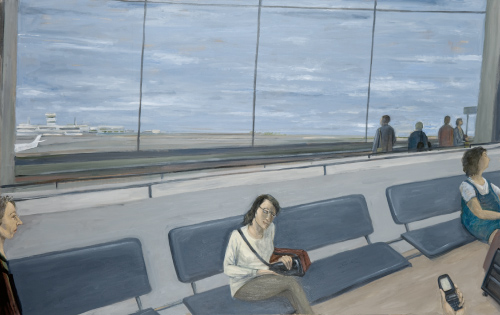 Arturo Rodríguez, Departures XXI, 2009, oil on canvas
Arturo Rodríguez: Arrivals and Departures is a series of paintings capturing the poetics of airports. Beautifully and sensitively painted, these works offer us opportunities to reflect on the experience of travel, one that can, as in all transitions, elicit the full range of emotional responses. There is a strong feeling of melancholy and expectation in these paintings, a recognition that we are ultimately alone in the world, but, at the same time, we can also recognize that there is a beauty and urgency to the depiction of emptiness we see here - like a mirror showing us more of ourselves.
Arrivals and Departures
Central Terminal Gallery
opens August 2014
For more information on this exhibition, please contact the Miami-Dade Aviation Department's
Division of Fine Arts and Cultural Affairs at 305-876-0749.

Gallery

just past the Concourse E security checkpoint