Miami-Dade Aviation Department
Miami International Airport
Division of Fine Arts & Cultural Affair

An exhibit by The Art Cloth Network
Central Terminal Gallery
Opens August 2017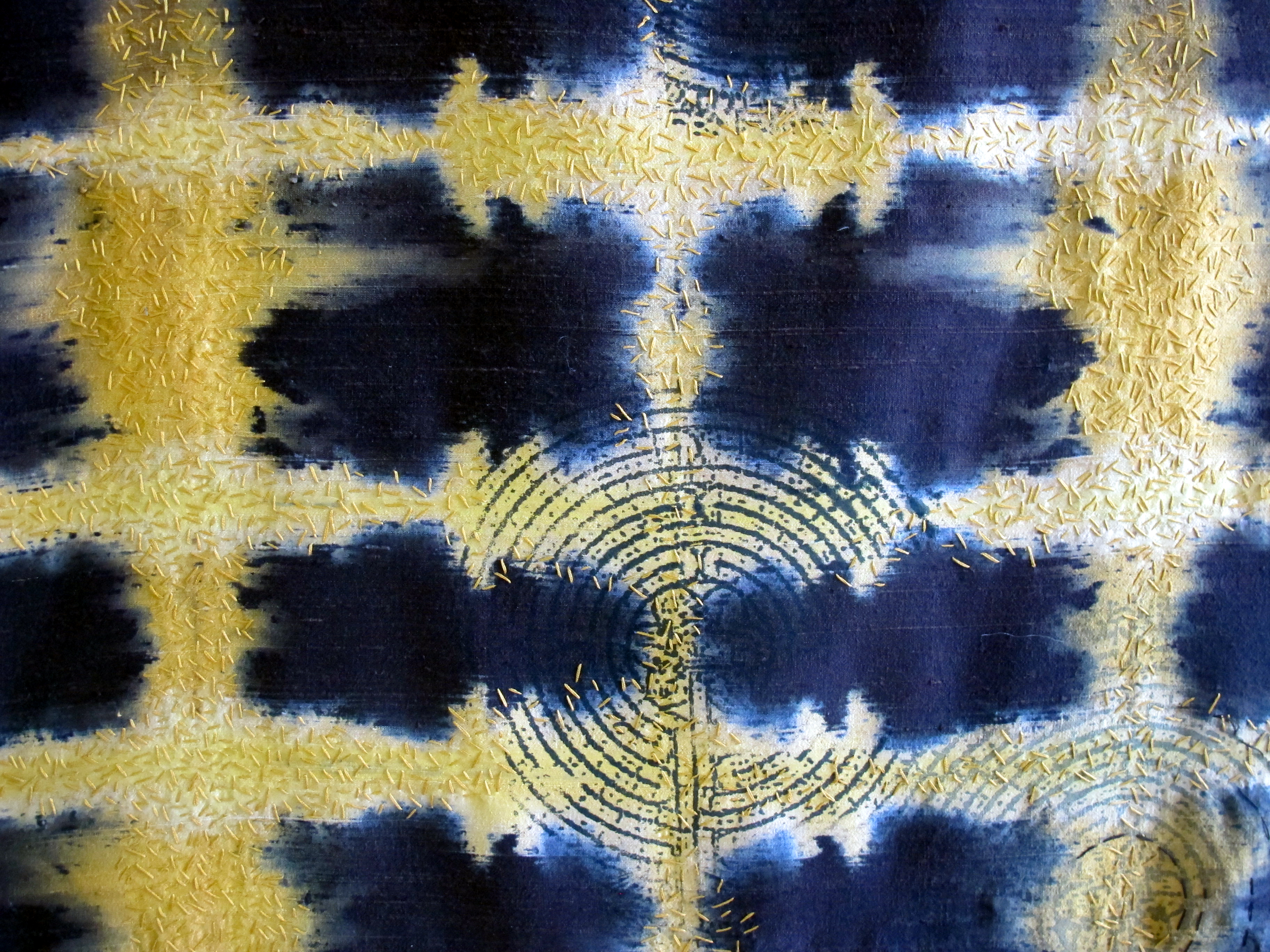 Barbara Schneider, Golden Veins, var. 6, 2014, silk tussah, embroidery floss and polyster backing, 36" x 72"
Material View is a group exhibition conceived by the Art Cloth Network – a community of fiber and textile artists dedicated to exploring and promoting art cloth. Artists were invited to develop work free from any specific theme; the only requirement is that they follow a simple size precept (36" x 36" or 36" x 72"). Through a broad experimentation and using varied techniques, materials and processes, the artists brought unique sensibilities, beauty and richness – all attributes tangible in their work. The work in this exhibit includes references to the natural world, political and environmental concerns, personal iconography and compositions in pattern and design.
Artists include Dianne Koppisch Hricko, Barbara James, Judy Langille, Mary Ellen Latino, Joy Lavrencik, Russ Little, Barbara Schneider, Wrenn Slocum, Priscilla Smith, Connie Tiegel and Deborah Weir.
The Art Cloth Network is a diverse group of professional artists from around the United States who have come together with a common goal - to promote the medium of cloth as an artform and share it with others. Each member brings a personal vision and sensibility to his or her cloth. The group was formed to provide a support forum as well as exhibition opportunities for its members and to promote an appreciation of art cloth in the broader community. www.artclothnetwork.com

mia Galleries
It's Our World
Created by L.E.T.S. Draw students: Aaron Ashe, Dominique Byrd, Aesha Coleman, Charlotte Graham, Khyree Joseph, Kheyana Joseph and Nathaniel Perverdera.



South Terminal H, 2nd level