Children's Gallery

Miami-Dade Aviation Department
Miami International Airport
Division of Fine Arts & Cultural Affairs
Presents
(IM) – POSSIBILITIES: DREAMS AND IMAGINATION

Surrealism was an art and literature movement founded in the 1920's whose aim was to release the creative potential of the unconscious mind. Largely influenced by Sigmund Freud's theories of dreams and the unconscious, Surrealists sought to express what they believed to be the actual workings of the mind, shaped by an absence of reason and control. The movement was an attempt to overthrow what was then society's excessive focus on rationality, morality and logic. Incongruous and unnerving imagery and bizarre, unexpected juxtapositions, such as those found in dreams, were characteristic of artistic expressions, and were thought to be the true reality. Artists such as Salvador Dali, René Magritte and Max Ernst were on the forefront of the Surrealist movement.

Miami-Dade County Public School students (Grades K-12) were free to fantasize and to invent fantastic images, exploring the use of impossibilities, dreams and imagination as the springboard for their creations. This exhibit illustrates how, through the combination of unusual elements with creative thinking, even the most ordinary objects can be transformed into something mysterious and exciting.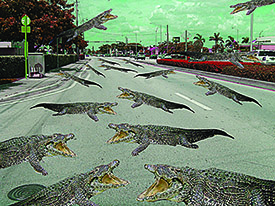 -



E-D Connector Gallery, just past security checkpoint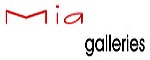 For more information on this exhibition, please contact the Miami-Dade Aviation Department's
Division of Fine Arts and Cultural Affairs at 305-876-0749.
It's Our World
Created by L.E.T.S. Draw students: Aaron Ashe, Dominique Byrd, Aesha Coleman, Charlotte Graham, Khyree Joseph, Kheyana Joseph and Nathaniel Perverdera.



South Terminal H, 2nd level