Picture This - Digital, Photos and Photograms!
May 10 - October 2018
Children's Art Gallery, E-D Connector just past security checkpoint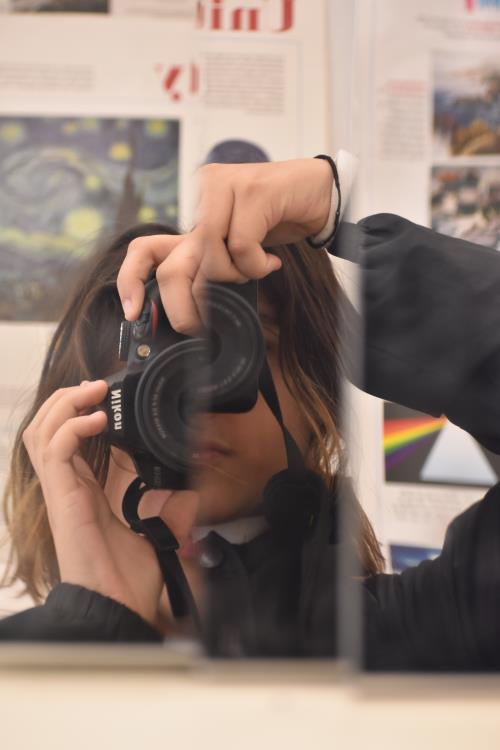 Artist: Marony Guardado, Title: Marony, School: Jose De Diego Middle School, Art Teacher: Ms. Rebeca Quiroga
While the history of photography has its roots in the camera obscura, the idea of capturing an image in permanent form has evolved from traditional photography to encompass the present day digital imagery and manipulation as well as photograms, and incorporation of photographic imagery in other visual arts forms. Artists such as Cindy Sherman, Man Ray, Ansel Adams, Richard Avedon, Annie Leibovitz, Dorothea Lange have all used the photographic medium as a way to capture their stories through portraits, landscapes, nature, fashion, and photograms. This show explores the use of photographic materials to create visual artworks that portray what the eye can behold. This show is open to all grades K-12.
It's Our World
Created by L.E.T.S. Draw students: Aaron Ashe, Dominique Byrd, Aesha Coleman, Charlotte Graham, Khyree Joseph, Kheyana Joseph and Nathaniel Perverdera.



South Terminal H, 2nd level