MIA Galleries

Miami-Dade Aviation Department
Miami International Airport
Division of Fine Arts & Cultural Affairs
Presents
Ralph Buckley: Forging Aluminum
Central Terminal Gallery
opens April 2015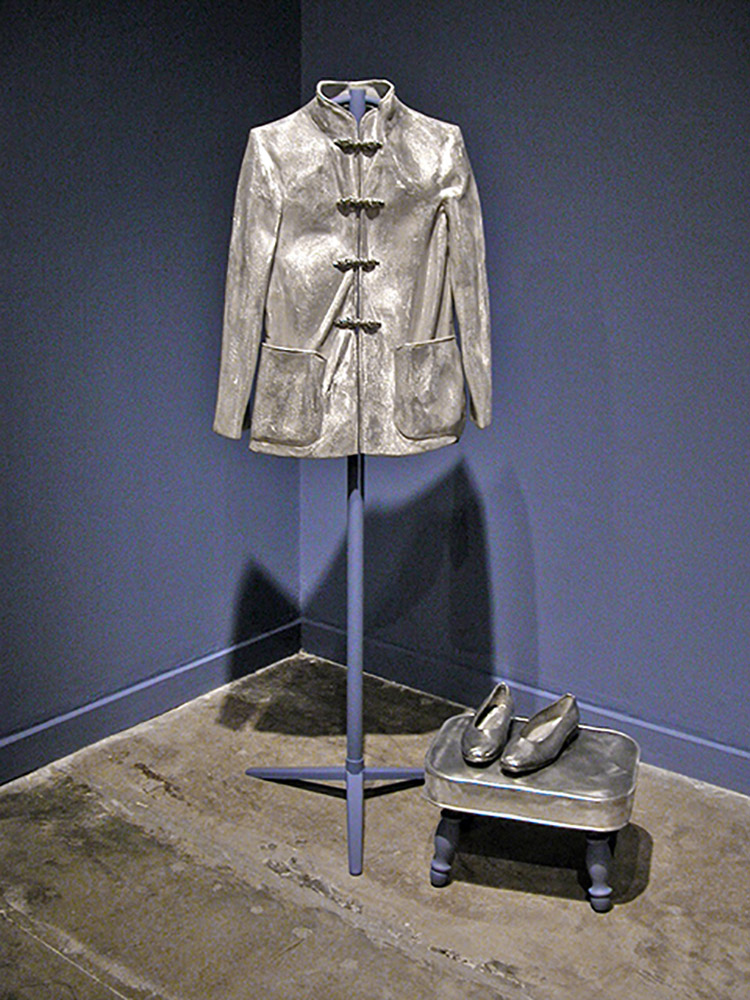 R.F. Buckley applies his own artistic sensibilities to transform a difficult medium – aluminum - into an elegant commentary about materials. Over the trajectory of his career, Buckley's sculpture has involved ideas and sensibilities about space, and spatial relationships between the work and its relationship to the landscape. The work emphasized the intrinsic nature of the materials being used, and the interrelationship of size, scale and amount of material as related human and architectural considerations.
Buckley's most recent works are of cast, forged and welded aluminum. His ideas are inspired and shaped through observation of splashed and still water and from studying the celestial photos produced through the Hubble telescope.
Forging Aluminum is a survey of Buckley's past and recent sculptural works. His new work is primarily about water, reflecting his interest and attempt to present and replicate for an instant some of the elusive, fluid, refractive and ever-changing, quicksilver qualities of water.
Latin America: Celebrating the Joy of Life
Terminal D
Opens April 2015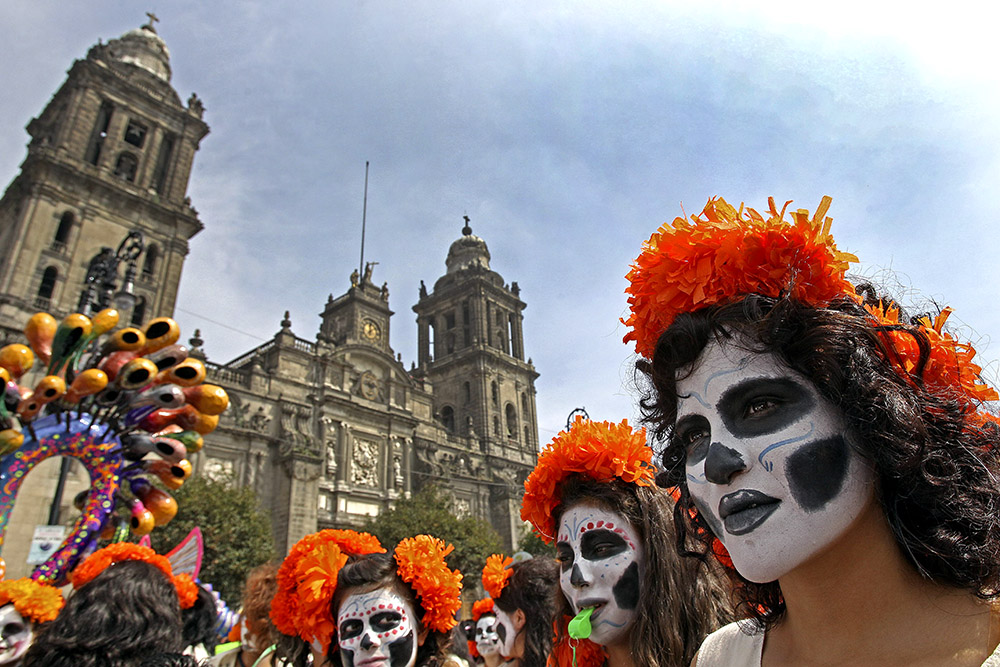 Women participate in the 5th edition of the Alebrijes Monumentales Parade, one of the events in the Day of the Dead
celebrations.
México D.F. ,México, October 20, 2012. Photo credit: Alex Cruz
Latin America celebrates and honors its history and folklore through its popular festivals or fiestas. From carnival season to the well-known Day of the Dead, each country joyfully commemorates its unique identity through an explosion of vibrant color, spirited music, all with unequaled passion and intensity. These festivals are truly an expression of the diverse and fertile mythical and historical influences that enrich Latin America.
The images featured in this exhibition, captured by EFE photographers, are examples of the daily work of thousands of journalists who provide the media with hundreds of news articles, photos and videos reflecting the everyday reality of the Americas.
As it commemorates its 75th anniversary, EFE takes pride in being the world's largest Spanishlanguage news agency and in upholding its brand which is synonymous with prestige, credibility and editorial independence.
Outsider Art: Selections from the NAEMI Art Collection
South Terminal International Greeters Lobby, 3rd floor
opens February 2015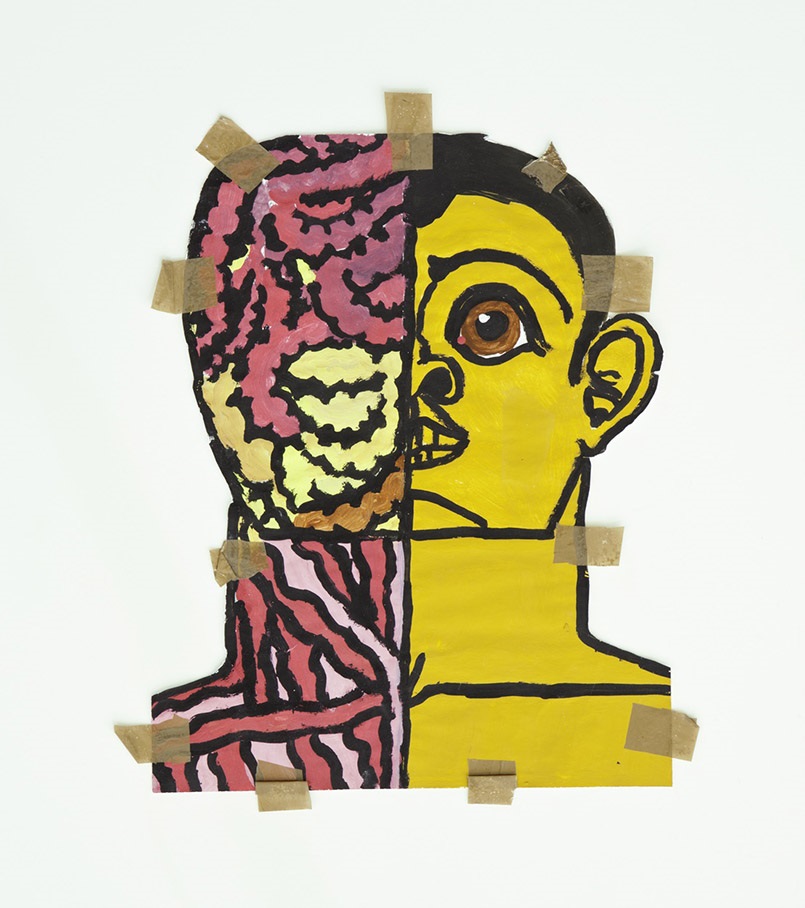 Misleidys Castillo, Untitled, tempura and tape on paper, courtesy of naemi
Organized in collaboration naemi (National Art Exhibitions of the Mentally Ill), this exhibition features art produced by individuals, usually self-taught and ithout any formal artistic training, whose work arises from an intense, innate personal vision.
Participating artists include: Gary Brewer, Misleidys Castillo, Lisa Chuan Lee Cheng, Mery Eis, Sebastian Ferreira, Ramón Losa,Echo McCallister, Luis Manuel Otero, Milton Schwartz, Carlos Stella and Robert Wright.
naemi is dedicated to discovering, studying, promoting, exhibiting, and preserving the art of those struggling with mental illness throughout the world.
UNFAIR: Alex Heria
opens October 2014
North Terminal, Gates D22 – D25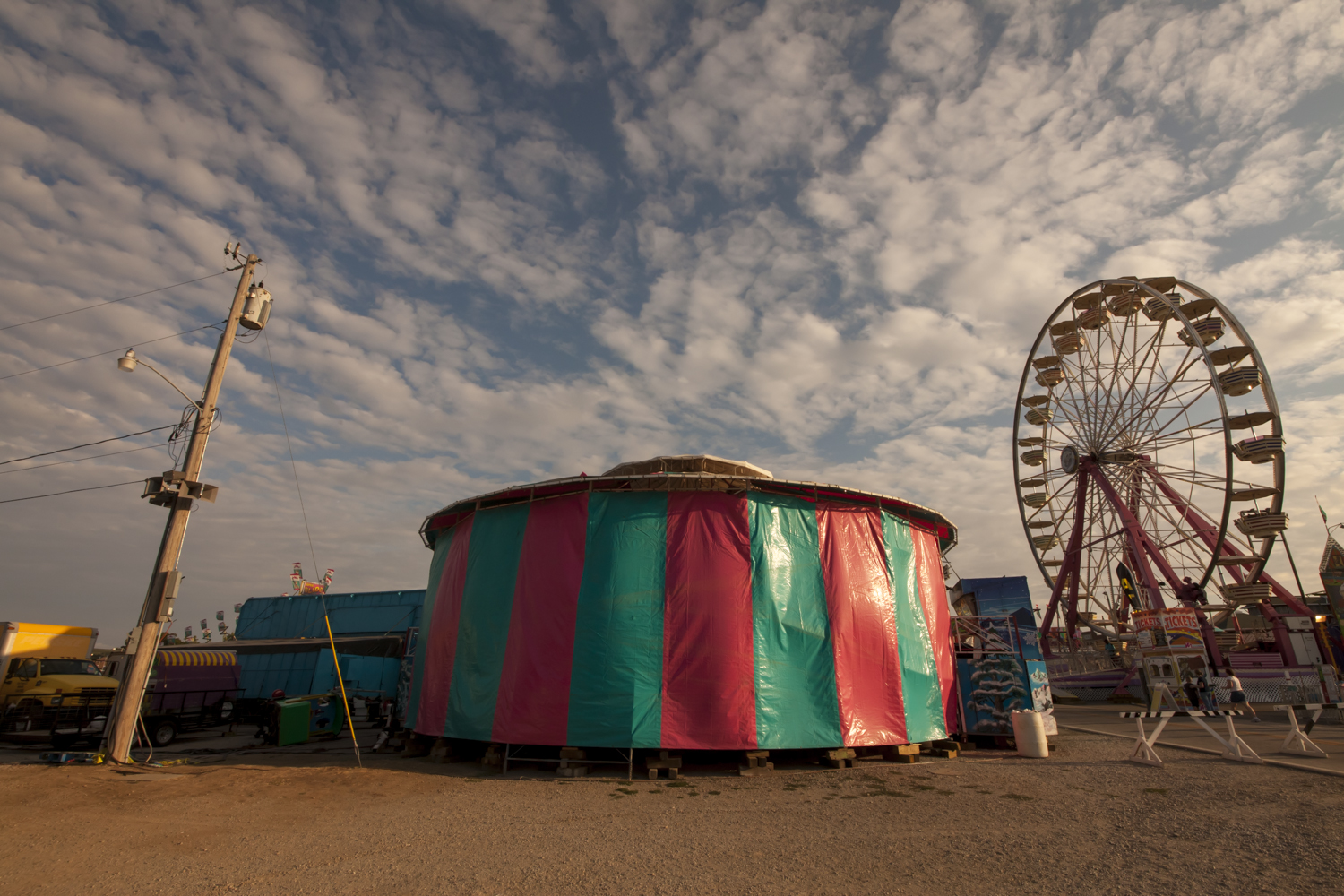 Alex Heria, Big Top, Missouri State Fair, 2012, digital photography

The title of this current body of work alludes to notions of fun, the absurd and the timeless, never-ending levity of the county fair. Rides, lights, food – everyone waits for this yearly extravaganza. Yet, there's always a hint of an underlying sadness. Perhaps it's because it only lasts a short time, or maybe it's the often times curious characters that run the midway and concessions. The photographs in this exhibition form part of a much larger photographic series taken at county and state fairs exploring the differences and similarities among people and their local sociological personalities.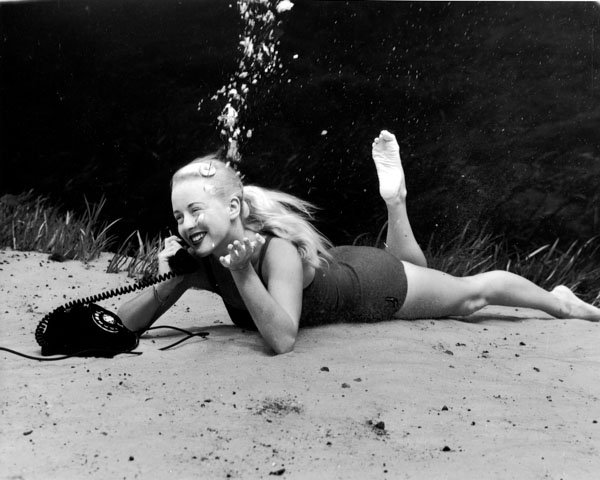 Silver Springs
Photographs by Bruce Mozert
opens August 2014
North Terminal, near Gate D31
Bruce Mozert (b. 1916) created some of the most memorable kitsch photography in the era of Florida's tourism marketing boom of the 1950s. A true innovator in underwater photography, his staged images of beautiful models in crystal-clear waters were sent out on wire services from the 1940s through the 1970s, enticing snowbound northerners to become snowbirds and experience Silver Springs as Florida's premier tourist attraction.
Photographer Gary Monroe has selected some of the best underwater photographs that capture those heady times in all of their whimsical glory. As Bruce Mozert's photography comes to light, his best work will likely be recognized as iconic images of the State of Florida's recent cultural past while becoming integrated into the broader world of photographic aesthetics.
"Rock Flower"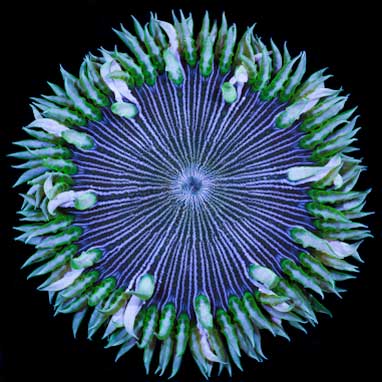 CORAL MORPHOLOGIC

Opens July 2014
North Terminal, near Gate D31

Coral Morphologic is as an art-science hybrid comprised of marine biologist Colin Foord and musician Jared McKay. Together they present coral reef organisms as both alien and archetypal life-forms through multi-media and site-specific artworks. Coral Morphologic finds itself firmly rooted in the present time and place of Miami: a city built primarily from limestone that has been recycled from thousands of years of local reef-building, and home to a diverse cultural community that mirrors its colorful aquatic ecosystems. Years of scientific observation in both the wild and the lab have led Coral Morphologic to identify metaphors applicable to both coral reef life and the urban human condition. We have concluded that there is an inseparable affinity between Miami and the reef, and seek to illuminate this relationship through our works.

The fluorescent soft corals featured in this photographic exhibit are all native to the coral reefs in and around Miami.

Learn more: www.coralmorphologic.com
Twitter/Instagram: @coralmorph

Photo courtesy Gregg Woodard
For more information on this exhibition, please contact the Miami-Dade Aviation Department's
Division of Fine Arts and Cultural Affairs at 305-876-0749.