MIA Galleries

Miami-Dade Aviation Department
Miami International Airport
Division of Fine Arts & Cultural Affairs
Presents

London Tsai:
Flying Desserts and Other Utopias
Central Terminal Gallery
Open November 2016


Mobile Fortune Cookie (under construction), steel tubing, aluminum sheet, rivets, 2016
Beginning with early Russian avant-garde musings on floating cities, Brooklyn-based artist London Tsai considers utopias of various forms. In our age of global tourism and extreme mobility, utopias are no longer in the future but somewhere else. In order to reach these other places more conveniently, it makes sense that our homes become our ships. So why not design some of them in the shape of desserts that we love? After all, in addition to being completely mobile we are also hypervisible. This way we can have our cake and eat it too.

Lun-Yi London Tsai was born in Massachusetts, spent his early childhood in Paris and grew up in SoHo, New York in the 1980s. After college and graduate school at Tufts University and the University of Pittsburgh respectively, Tsai spent six years in China. Since then, he has lived in Boston, Seattle, Miami and New York. An artist residency in Berlin in 2008 was pivotal in awakening his latent sculptural tendencies; his father was the late kinetic sculptor Wen-Ying Tsai. He currently lives and works in Brooklyn.
Cartographies: Mapping the Contemporary
Children's Art Gallery, E-D Connector past security checkpoint
Artist: Francesca Tobar Title: Searching for Direction
School: Miami Beach Senior High School Art Teacher: Tom Virgin
Cartography, the study or practice of making maps, has long been an important activity in human history. The oldest known maps are preserved on Babylonian clay tablets from about 2300 BCE. The Greeks, Romans, Chinese, Spaniards and Indians all created cartographic images. These old 3 maps provide us with key information about what was known in the past, including the ideas, beliefs and traditions of various cultures. Today's cartographic imagery not only delineates global coordinates using satellite imagery, but visual artists incorporate them into individual artworks as well. For example, Argentinian Guillermo Kuitca's recurrent themes of maps, travel and migration are used as symbols for organizational systems and ideas of connectivity, whereas Uruguayan Joaquín Torres-García's inverted map of South America from 1943 comments on the hierarchical relationships among nations by reversing the topography of the Americas. Local Miami painter John Bailly heavily references maps and atlases as a way to explore his cultural identity, origin and personal "sense of place." This exhibition explores the many facets and interpretations of cartographic imagery by Miami-Dade County Public Schools students K-12.
Cheryl Maeder
Dreamscapes Series
Camera Works Gallery, Gate D22
Opens September 2016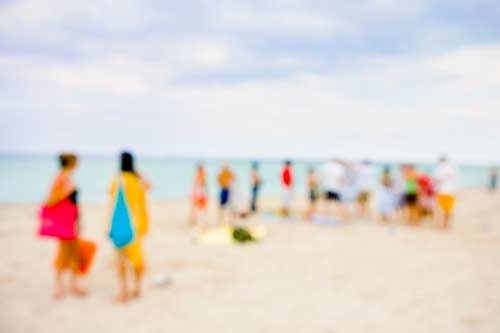 Cheryl Maeder, Beach Series X (ed. 6/10), color photograph, 2006
Cheryl Maeder's Dreamscapes Series is a collage of saturated memories from her early childhood infused with Maeder's expanding adventures from her travels and everyday life. Maeder's defining moment came while traveling through the Costa Brava coastal towns of Spain where she began experimenting using her camera as a painter uses a paintbrush. Seeing the world through painterly eyes, she began to deeply explore the relationship between the familiar and the abstract. Her goal is for the viewer to see the world within a larger reality suggesting that what appears to be clear and in focus, is only our perception. This gives tension and mystery to her images.
Cheryl Maeder is a fine art photographer & filmmaker born in Elmwood Park, New Jersey. Her work is in permanent museum collections, and her photographs and video installations have been exhibited internationally at major art fairs and in public art installations. Maeder lives and works in South Florida.
TOKYO-GA
The City of Tokyo in Five Chapters
South Terminal International Arrivals Lobby, 3rd level
Opens August 24, 2016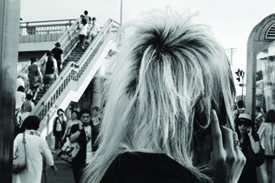 Masayoshi Sukita, A Mobile Phone, 2012
TOKYO-GA originated as an internal response to the devastating natural disasters that occurred in Japan in 2011. Launched in 2011, the TOKYO-GA project aims to gather a portfolio of photographs of Tokyo by Japanese and international photographers as a sign of commitment to Japan and its future. This exhibition consisting of 49 images from 24 contemporary photographers is organized according to five themes: Invisible Existence, Ensemble C'est Tout, Fragments of Life, Texture of Mind and Human Scale - presenting an overview of the architecture of the Japanese capital, its street photography, its contemporary styles and its way of mind, revealing the complexity and the contrast between tradition and modernity of the country.
TOKYO-GA at Miami International Airport (MIA) is the first exhibition devoted to Japanese culture at MIA and a wonderful occasion to further understanding and recognition of Japanese culture in not only the South Florida community, but to world-wide regions served by MIA.
Participating artists: Navid Baraty, James Whitlow Delano, Renato D'Agostin, Michel Frapier, Naoki Honjo, Taishi Hirokawa, Gentaro Ishizuka, Junpei Kato, Haruna Kawanishi, Yasutaka Kojima, Ilse Leenders, Edward Levinson, Christopher Morris, Mitsugu Ohnishi, Koji Onaka, Takehito Sato, Tatsuya Shimohira, Vincent Soulié, Jérémie Souteyrat, Masayoshi Sukita, Takeshi Sumi, Yukinori Tokoro, Michael Wolf, Masami Yamamoto, and Hiros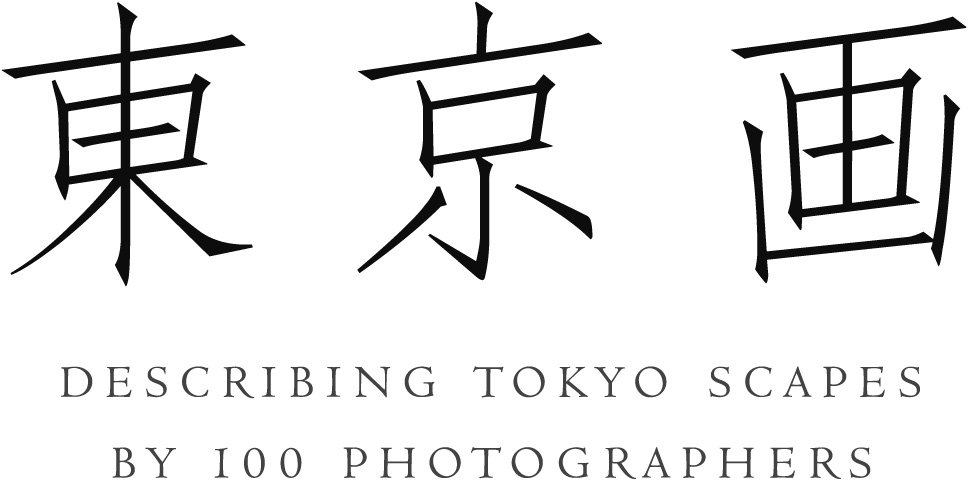 Mario Bencomo
Elegy to Poetry/Le Cabinet de Poésie
The Eye Has to Travel Gallery
North Terminal, Second Floor, near Gate D29
May 2016 – January 2017
Mario Bencomo, Ode to Whitman, Homage to Lorca, On Poet in New York, 2013, acrylic on paper. Private Collection.


The Eye Has to Travel, a new mia Galleries exhibition venue at Miami International Airport, inaugurates its first show with the work of Cuban-American artist Mario Bencomo.

Elegy to Poetry/Le Cabinet de Poésie is a polyglot series of drawings and handmade books inspired by the work of poets from diverse cultures and writing in different languages. Each drawing's titles are odes to specific poems as wide apart as Federico Garcia Lorca (Spanish) to Walt Whitman (American) to Constatine Cavafy (Greek). The works have a richly layered, dense graphic quality in which the words and the natural forms synthesize as a unified whole. Bencomo's purpose is not for the poems to be fully legible, nor to diminish their importance by painting over them, but to pay homage to the poetry by integrating the handwritten poems into the overall composition. The superimposed drawings, which almost look like symbols, are inspired by botanical prints, an interest that originated in childhood.

In its celebration of a variety of cultures, Elegy to Poesie/Le Cabinet de Poésie mirrors the diversity and vibrancy of South Florida residents and visitors.
FASTER, FARTHER, AND MORE COMFORTABLE THAN EVER BEFORE

A collaboration with the Florida International University, The Wolfsonian‐FIU
North Terminal, Near Gate D31
Opens March 2016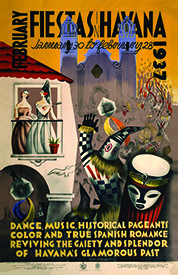 The Wolfsonian's collection captures the revolution in transportation that took place from the late 19th century onward, with the development of automobiles and air travel as well as the vast expansion of railroads and steamship lines. Commercial posters promoted these new means of travel, drawing aesthetic inspiration from the powerful forms of ocean liners, streamlined locomotives, and airplanes. Faster, Farther and More Comfortable Than Ever Before will showcase more than twenty reproduction posters whose originals were produced from 1900 through the 1930s and are now housed at The Wolfsonian. Some illustrators included in the show are Otto Arpke, Gino Boccasile, Austin Cooper, Aurelio Craffonara, J. P. Junot, Theyre Lee‐Elliott, Giovanni Patrone, Giuseppe Riccobaldi Del Bava, and Filippo Romoli.


Cartographies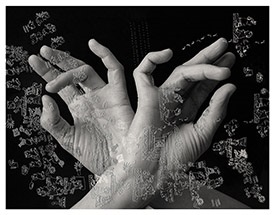 March – September 2016
Camera Works Gallery, North Terminal, Gate 25

Tatiana Parcero, Re-Invento #18, 2005, acetate and giclee print, courtesy Dina Mitrani Gallery
Tatiana Parcero is a photo and video artist whose work explores the corporeal as a map where she can relate to ideas as different as identity, memory, territory, time and migrations. Blending various techniques and visual media, the photographic work explores hand gestures and postures with ideas of mystical experimentation, contemplation and the human experience of various scientific and religious concepts. Using the technique of superimposing acetates onto photographs, the images have two layers of visual information that stimulate the desire to explore deeply into the pictures.

Tatiana Parcero has a BA in Psychology from Universidad Nacional Autónoma de México and an M.A. with studies in Art Theory and Photography from New York University/International Center of Photography (NYU/ICP). For the past 27 years, she has exhibited nationally and internationally in solo and group shows at venues including: The Museum of Modern Art (NY); Museum of Contemporary Art (Tokyo, Japan); Lowe Art Museum (Miami, FL); Houston Center of Photography (Houston, TX); Museum of Latin American Art (Long Beach, CA.); The Mexican Museum (San Francisco, Ca.); and the Biennale of Havana, Cuba, to name a few. She currently lives and works in Argentina.



MIA Portrait Project
WAYPOINT Gallery
Concourse J, Gate 7
Opens December 2015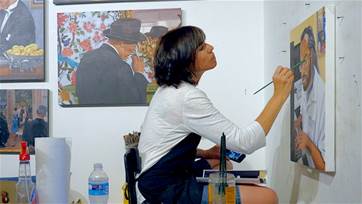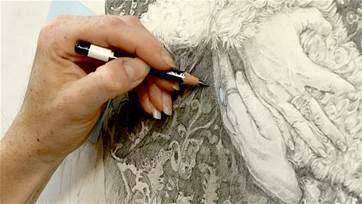 From left to right: Artists Kristen Thiele and Christina Pettersson working in their respective studios.


The MIA Portrait Project film series is the first original programming of the art-centric video site WAYPOINT, which debuted at CONTEXT Art Miami 2015. The portrait-making encounters between four diverse artists - Jessie Laino, Christina Pettersson, Kerry Phillips and Kristen Thiele and their subjects, Miami International Airport employees – are the focus of the new series of films.

WAYPOINT is a public electronic art exhibition project inaugurated at one of the world's largest transportation hubs, Miami International Airport (with annual traffic of more than 40 million passengers). Its mission is to present and engage travelers with a rich and vibrant stream of programming that includes short documentary films about artists creating work and visually inspiring video artwork by established and emerging artists.
WAYPOINT was developed by the Division of Fine Arts & Cultural Affairs, Miami International Airport, in association with contemporary art filmmakers Wet Heat Project.




For more information on this exhibition, please contact the Miami-Dade Aviation Department's
Division of Fine Arts and Cultural Affairs at 305-876-0749.