Miami-Dade Aviation Department
Miami International Airport
Division of Fine Arts & Cultural Affairs
Presents
10,000 YEARS OF MIAMI
JOHN WILLIAM BAILLY
November 18, 2017 - February 28, 2018
Central Terminal Gallery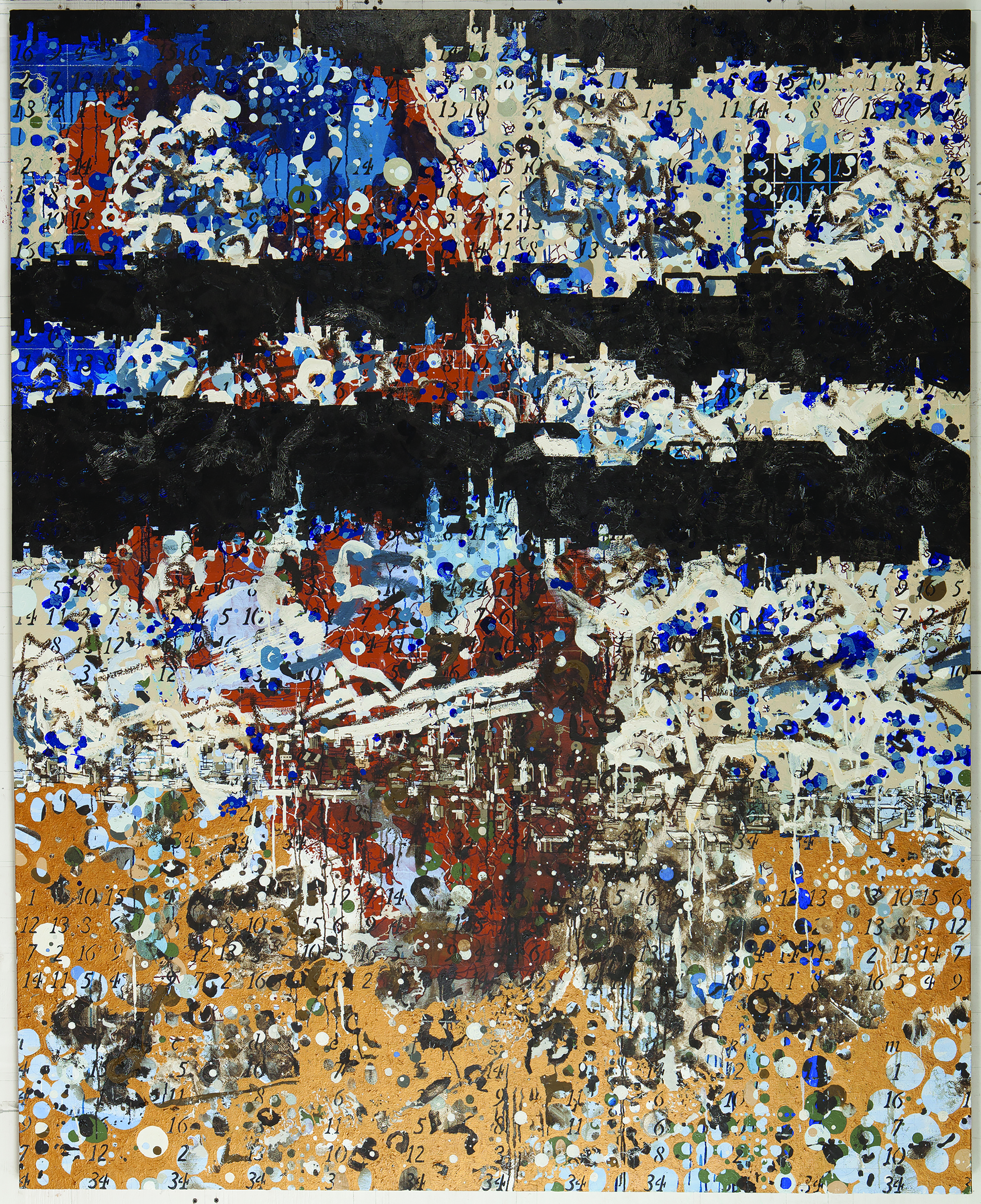 John W. Bailly, Miami Columbian Exchange, 2017,oil on canvas, 87 x 67 in/210 x170 cm. Courtesy of LnS Gallery
John William Bailly is a painter, printmaker and traveler whose work explores issues of origin, history, cultural and geographical identity. Most of the paintings on view here were first exhibited at The Charles Deering Estate where the artist conceived the work through academic and field research as an Artist-in-Residence. Located along the edge of Biscayne Bay in Miami-Dade, the Deering Estate is an environmental, archaeological and historic preserve that broadened the artist's perception of Miami's history. His travels and research throughout Europe and specifically at Palau Maricel in Sitges in Catalonia, Spain further led Bailly to examine our transatlantic, cultural and biological relationships between Europe and the Americas.
10,000 Years of Miami is the artist's reflection on his journey of self-discovery, and his rediscovery of Miami's rich and diverse history. It is our hope that this exhibition challenges the notion of what the popular perception of Miami is and its reality; that it engages us all in self-reflection and brings awareness of our interconnectedness.
JOHN WILLIAM BAILLY BIO
John William Bailly is a French–American artist born in the UK. He received his MFA in painting and printmaking from Yale University, and has been a Faculty Fellow of the Honors College at Florida International University since 2004. His work explores the random nature of information and the methods we employ to process it. Utilizing juxtapositions of diverse data and multiple historical references, Bailly's work intends for us to reflect on the manner in which we conceptualize our realities. His works have been exhibited at University of Maine Museum of Art, Patricia and Philip Frost Museum of Art, John and Mable Ringling Museum of Art, Texas State University, as well as other venues in the US and France. He was awarded the South Florida Cultural Consortium Fellowship for Visual and Media Artists and a State of Florida Individual Artist Grant. In 2007, Bailly and critically acclaimed poet Richard Blanco produced a collaborative project, Place of Mind. John W Bailly is represented by ClampArt in New York and LnS Gallery in Miami.
mia Galleries
Community Projects