(Miami-Dade County, FL) -- Cutting the ribbon on April 5 at the launch of American Eagle's new daily service from MIA to La Romana International Airport were: Pedro Fabregas, President of American Eagle Executive Airlines; Jim Moses, Managing Director of American Airlines, Passenger Service, Miami Hub; Ricky Deane, Vice President of American Eagle, Miami Hub and Florida; Marilyn DeVoe, Vice President of American Airlines, Miami Hub; Ken Pyatt, Deputy Director, Miami-Dade Aviation Department; and Galo Beltran, Director of Business Planning for American Eagle, Florida, Bahamas and Caribbean.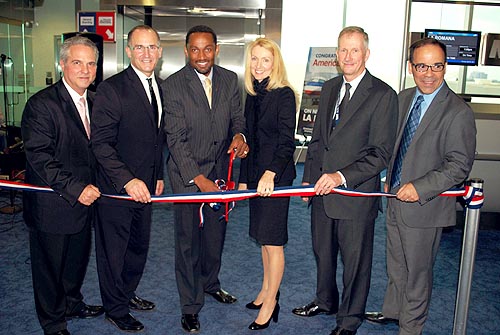 The first flight from MIA to La Romana received a water cannon salute from Miami-Dade Fire-Rescue.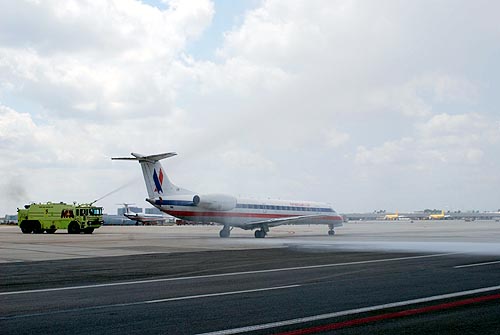 For more information, see the attached press release.