(Miami-Dade County, FL) -- The Miami-Dade Aviation Department is pleased to announce that Miami International Airport will be featured in an exciting new Travel Channel "docu-series" by local production company 2C Media debuting next Spring, appropriately titled "Miami International Airport" (see Travel Channel press release below). Each of the initial six episodes will provide a day-in-the-life look at a cast of MIA employees who manages the challenges and successes of serving nearly 100,000 passengers per day at the #2 U.S. airport for international passengers and #1 for international cargo.
2C Media President Chris Sloan approached Miami-Dade Aviation Department Assistant Director Lauren Stover in early 2011 about producing a series that shows the "behind-the-scenes" work required to operate a major international hub airport – a story he felt had gone untold.
"This is a fantastic opportunity for national viewers to see some of our many hard-working and dedicated employees in action and the improvements we're making for the traveling public," said Stover. "In cooperation with federal and local agencies and our other airport partners, we were able to arrange for the access necessary to make this show a first in television history."
Travel Channel is available in 96 million U.S. cable homes, and its high-definition simulcast, Travel Channel HDTM is distributed to more than 17 million. The Travel Channel web site, which serves as the network's entertainment travel hub, averages more than two million unique users monthly and its mobile content platform, Travel Channel GOTM, is a leading provider of quality mobile travel video and audio content. Travel Channel also manages the leading online travel blog, World Hum (www.worldhum.com).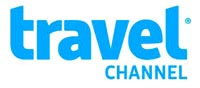 TRAVEL CHANNEL ANNOUNCES ROBUST 2012 PROGRAMMING SLATE: GREENLIGHTS EIGHT NEW ORIGINAL SERIES PLUS TWO PILOTS FOR SHOWS IN DEVELOPMENT
CHEVY CHASE, MD (November 29, 2011) – Travel Channel has greenlit a robust slate of programming for 2012 including eight original docu-series that will both entertain and inspire viewers who are passionate about discovering new places while enjoying the unexpected side of travel. New series launching in 2012 include: "Baggage Battles," features the "auction specialists" of the lost luggage world; "Hotel Impossible," introduces hotel "fixer" Anthony Melchiorri; "Miami International Airport" (working title), provides a day-in-a-life at one of the countries busiest airports; "America Caught on Camera," combines hilarious and irreverent video footage captured by visitors to some of America's greatest cities; "Park Secrets," uncovers must-visit spots not featured in the usual guidebooks; Trip Flip," pairs host Bert Kreischer with unsuspecting vacationers; "Vegas Stripped," allows a peek behind the curtain at a Vegas casino; and "Unpacked," spotlights intriguing stories and characters that shed light on familiar and iconic locations. The announcement was made today by Andy Singer, SVP, Programming & Production, Travel Channel.
In addition to the docu-series, Travel Channel is producing pilots for two new shows in development including: "Slice of Brooklyn," which features Tony Muia, his neighborhood buddies, and their unique Brooklyn pizza tour operation; and "Vacation Hunters," a twist on how to pick a perfect vacation where participants are given a one day "speed tour" of three different itineraries in their chosen destination, and at the end, they must make the ultimate decision of which path to take.
"Our viewers are passionate about discovering new unique destinations and embrace the surprise of rediscovering the places found just around the corner – but from fresh angles," said Singer. "We are really excited about our new slate of programming that showcases the authentic characters and experts that not only entertain, but are guaranteed to inspire our viewers."
To anchor the new series premiering in 2012, Travel Channel has renewed new seasons of six popular series:
"Anthony Bourdain: No Reservations" (season eight): The Emmy-Award winning series continues with Anthony exploring off the grid and discovering the underlying stories behind a locale's traditional cuisine
"Ghost Adventures" (season six): Paranormal investigators Zak Bagans, Nick Groff and equipment technician Aaron dive deeper into the culture and history of spooky locations before conducting their overnight ghost investigation
"The Dead Files" (season two): Returns for a new season of dark investigations and unexpected discoveries
"Truck Stop USA" (season two, formerly "Truck Stop Missouri"): Midway Truck Stop returns with more quirky characters and stories, as proprietor Joe Bechtold attempts to make his truck stop the next great American tourist destination
"Off Limits" (season two): Host Don Wildman is back crisscrossing the country exploring everything from the inner workings of Denver Airport's advanced luggage system to the repair of Abe Lincoln's nose at Mt. Rushmore – he takes viewers to places the average visitor can't go, but wish they could
"Mysteries at the Museum" (season three): From the Smithsonian's cursed Hope Diamond to the Computer History Museum's technology that outwitted a chess master, Don Wildman returns to search for the most fascinating stories in the country's premiere institutions and off-the-beaten-path special interest museums
"Sand Masters" (season two): Features an incredible team of artists who travel across the globe to create unimaginable, massive structures made from sand
New Original Series:
"Miami International Airport" (working title) (six half-hour episodes) Produced by 2C Media with Travel Channel's Bill Howard as Executive Producer
Go behind the scenes at one of the busiest airports in the country. "Miami International Airport" features an unprecedented cross section of an exciting airport staff as they deal with the stresses of getting over 100,000 strangers through its airport safely, every day