(Miami-Dade County, FL) -- The Miami-Dade Aviation Department last night received the American Cancer Society Miami-Dade Unit's Making Strides Against Breast Cancer (MSABC) Top Fundraising Team Achievement Award at the Unit's annual meeting at the InterContinental Hotel at Doral. The Aviation Department's 39-member team has raised nearly $25,000, to date for the annual fundraiser event, making it the top team out of 100 groups, and will continue fundraising efforts until the end of the year.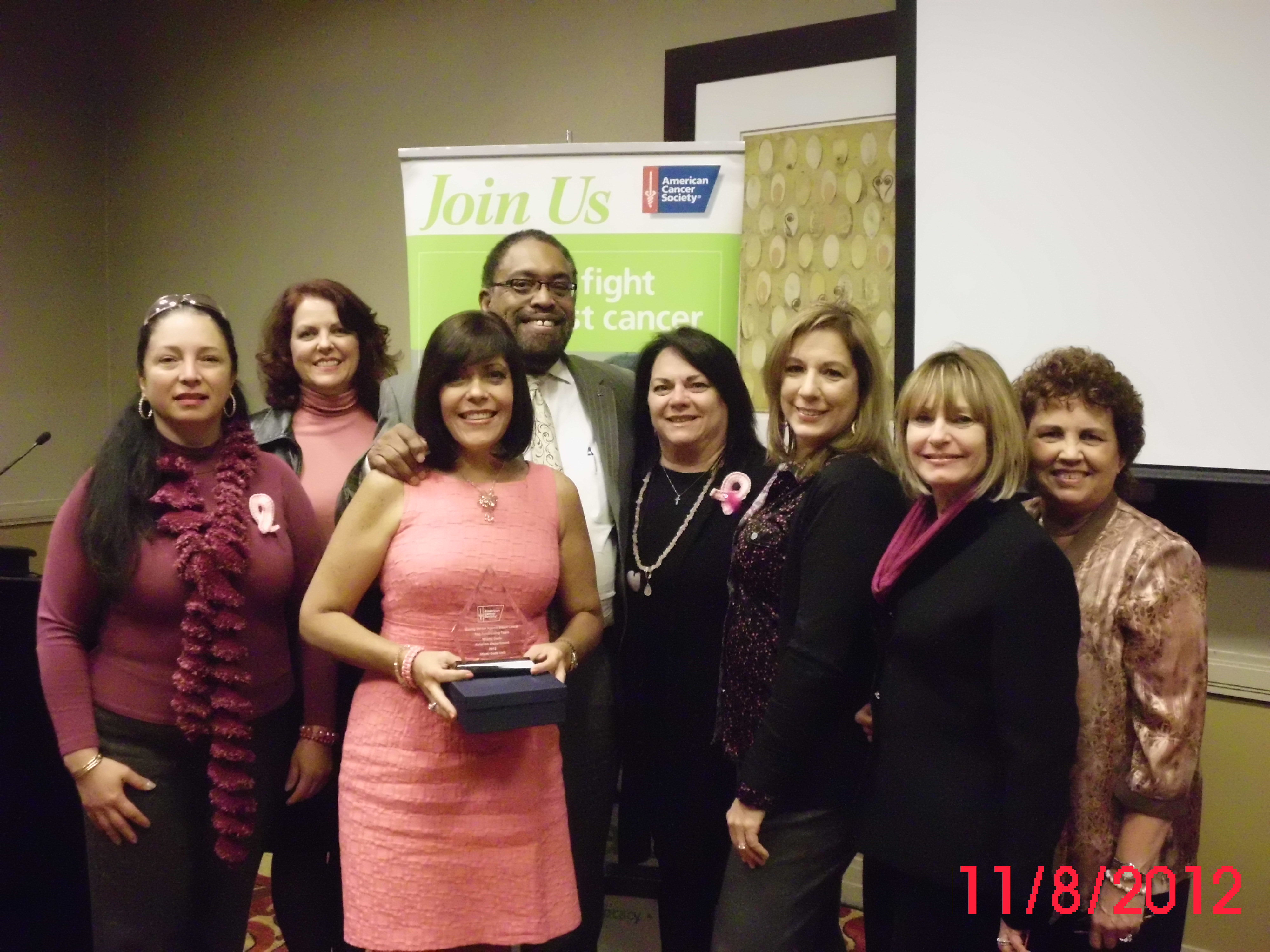 Members of the MDAD Making Strides Against Breast Cancer team accept the MSABC Top Fundraising Team Award
To download hi-res photos, go to http://www.miami-airport.com/photos.asp.
During this year's campaign, Miami-Dade County government as a whole raised close to $100,000 for the local MSABC, representing approximately one-third of all the funds raised for the event.

More than eight million walks have participated in Making Strides events in more than 270 communities across the country, raising more than $460 million to fight breast cancer. In 2011 along, one million walkers across the country collected more than $60 million to help flight the disease.