(Miami-Dade County, FL) -- Passengers at Miami International Airport (MIA) can now donate their spare money to help provide free spaying and neutering services for dogs and cats or benefit public parks throughout Miami-Dade County.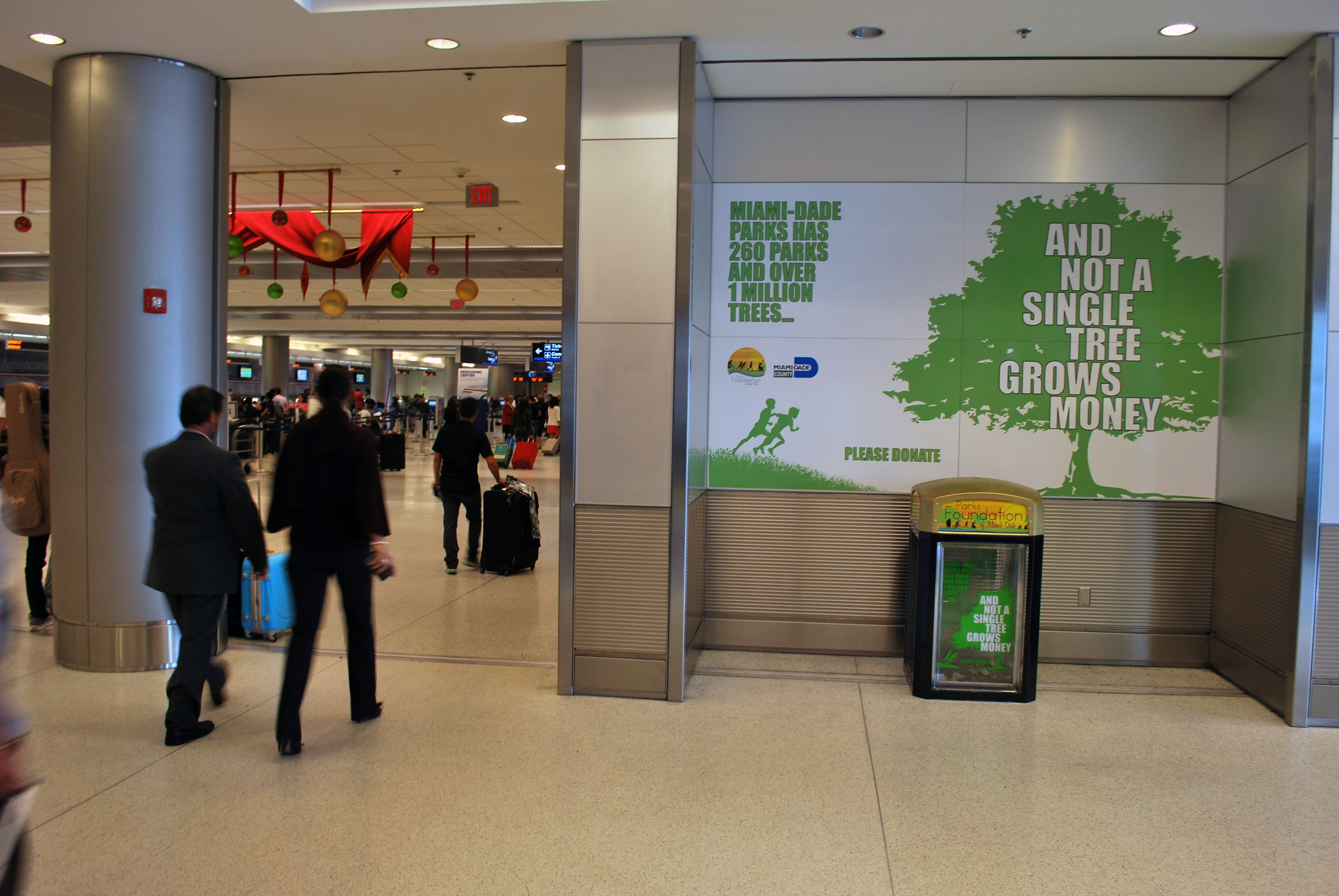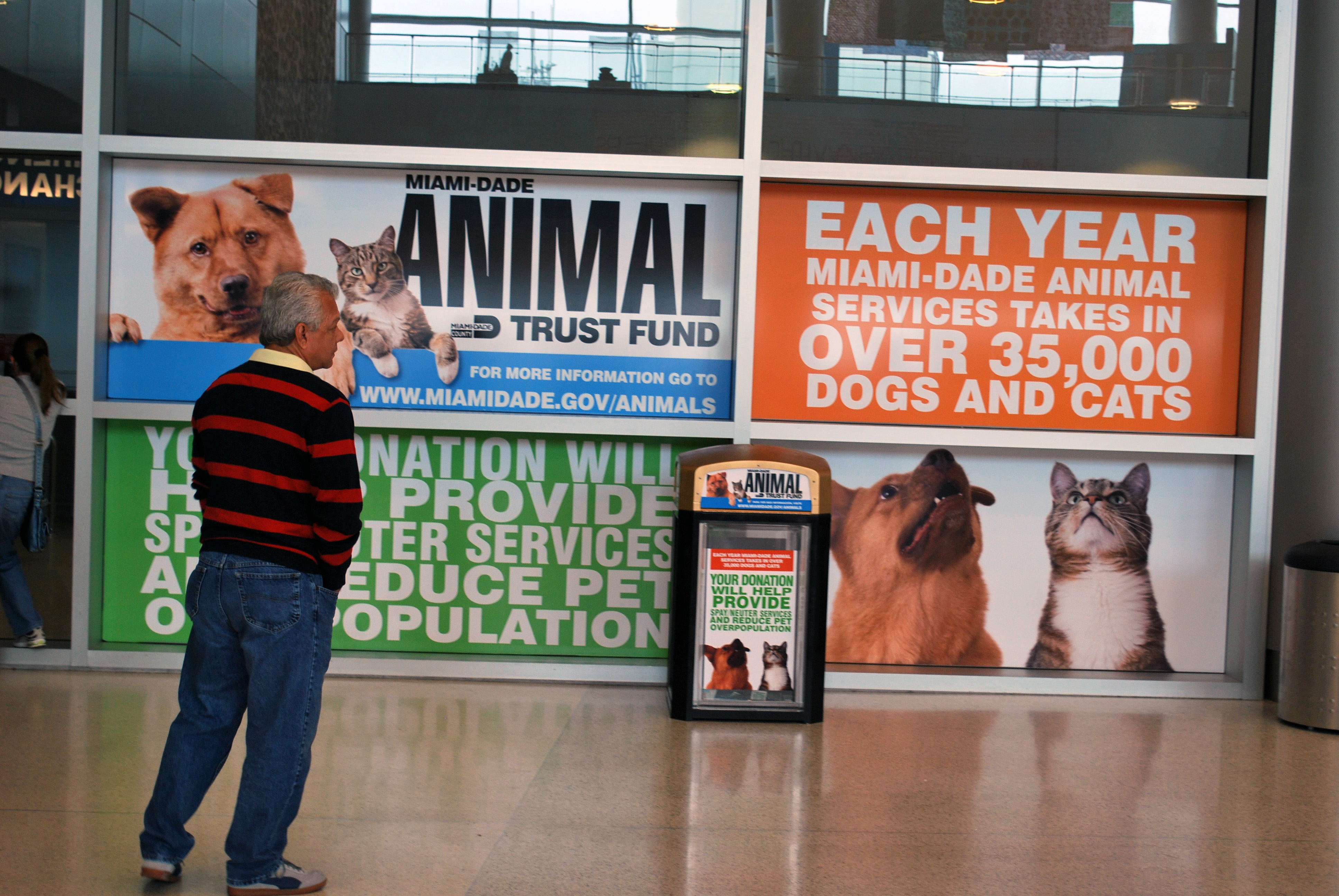 To download a hi-res version of this photo, go to http://www.miami-airport.com/photos.asp.
The new program, sponsored by Miami-Dade County Commissioner Sally A. Heyman and approved by the Board of County Commissioners in September, authorized the installation of specially marked donation receptacles near MIA's North and South Terminal international arrival facilities in November. The receptacles are located in North Terminal D on the second level near Currency Exchange and in the South Terminal J third level international greeter's lobby. In 2011, 9.2 million passengers arrived at MIA from foreign countries, to either visit South Florida or make an airline connection. MIA is also one of the top U.S gateways in international travel, ranking first in international flights and second in international passengers. The money collected from the donation boxes will go to the Miami-Dade County Parks, Recreation and Open Spaces and Animal Services departments. The Miami-Dade Parks, Recreation and Open Spaces Department operates the nation's third-largest county park system, which consists of 263 parks and more than 12,848 acres of land, as well as Zoo Miami, Deering Estate, the Crandon Tennis Center and numerous golf courses, beaches, marinas, campgrounds, and programs for children and seniors throughout Miami-Dade County. For more information, go to http://www.miamidade.gov/parks/. The Miami-Dade Animal Services Department receives more than 35,000 unwanted dogs and cats each year. The department's goal is to increase pet adoptions, reduce pet overpopulation and raise community awareness. For more information, go to http://www.miamidade.gov/animals/.