(Miami-Dade County, FL) -- To mark the conclusion of Military Family Appreciation Month in November (http://www.military.com/military-family-appreciation-month), Miami-Dade County Commissioner Jose "Pepe" Diaz, Chairman of the County's Military Affairs Board, and Miami-Dade Aviation Department (MDAD) officials hosted a recognition ceremony on November 30 to honor eight local businesses that have made monetary or in-kind donations totaling $31,455 to keep the Military Hospitality Lounge at Miami International Airport open.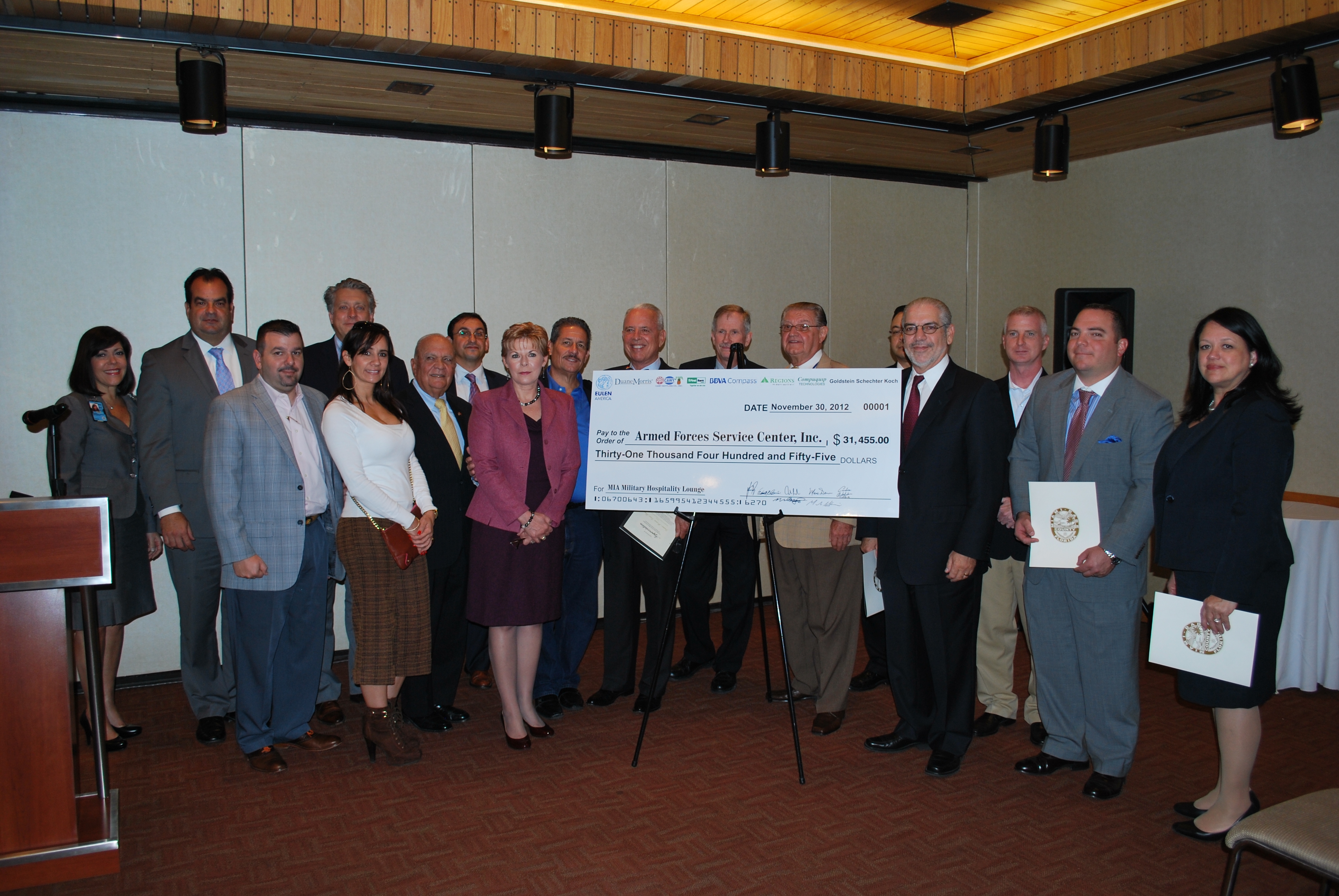 To download a hi-res version of this photo, go to http://www.miami-airport.com/photos.asp.
The lounge, operated by the non-profit organization Armed Forces Service Center, Inc. (AFSC), provides complimentary refreshments, computer, internet and telephone service, and a quiet area to relax for traveling military members and their families with a valid military ID. The facility space is provided free of charge to the AFSC by Miami-Dade County, but operating costs are funded entirely by private donations.
The sponsors recognized were: Eulen America, which spearheaded the overall sponsorship effort; Duane Morris LLC; CAWY Bottling Co., Inc.; FirstBank Florida; BBVA Compass Bank; Regions Bank, South Florida; Goldstein Schechter Koch; Compuquip Technologies; and Sabadell United Bank.
"Thousands of U.S. military personnel pass through MIA every year, and the airport's military lounge helps them know we appreciate their service to our country and we want them to feel honored and supported in our community," said Commissioner Diaz.