(Miami-Dade County, FL) -- Low-cost carrier GOL (GOL Linhas Aereas Inteligentes), Brazil's second-largest airline and the nation's top low-cost carrier, expanded to daily scheduled service between Sao Paulo and Miami International Airport on Saturday, December 15. The inaugural flight of the new daily service was welcomed to MIA with a water cannon salute from Miami-Dade Fire-Rescue. GOL began service at MIA with weekly charter flights in July and has since gained scheduled route authority to Miami from the U.S. Department of Transportation.
"We proudly welcome GOL to our family of more than 90 airlines, and we thank the airline for choosing to provide scheduled service at MIA," said Miami-Dade Aviation Department Marketing Division Director Chris Mangos.
GOL joins American Airlines and TAM as the airlines that now provide daily flights between Sao Paulo and Miami. During 2011, more than 1.4 million passengers traveled between MIA and seven destinations in Brazil (Belo Horizonte, Brasilia, Manaus, Recife, Rio de Janeiro, Salvador and Sao Paulo), making the country MIA's top international market. For more information about GOL, go to www.voegol.com.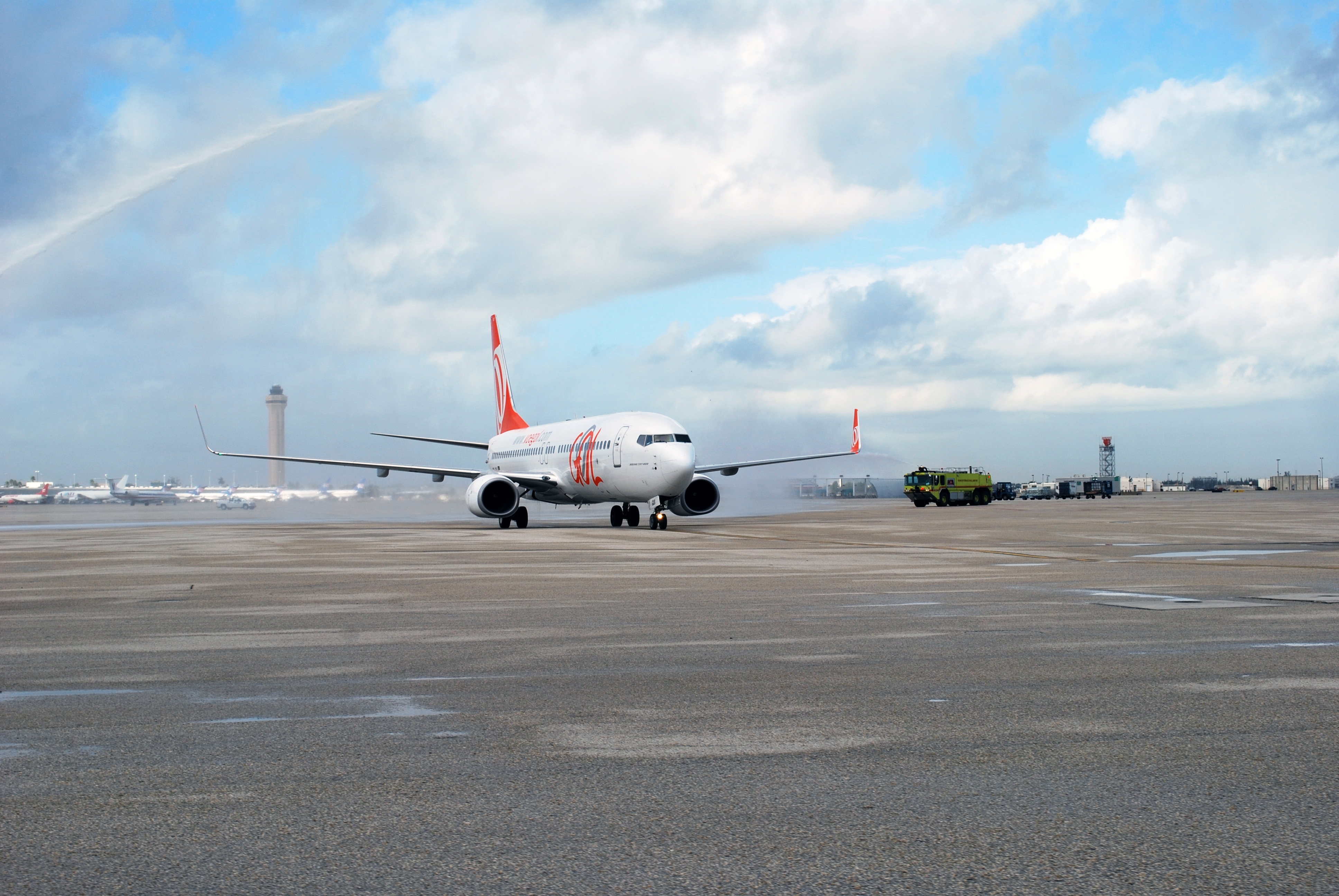 To download a hi-res version of this photo, go to http://www.miami-airport.com/photos.asp.