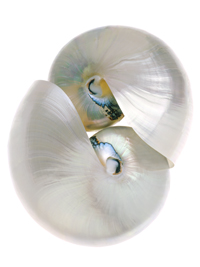 Gifts from the Sea
Iran Issa Khan
Skywalk,


level 3
Open to the Public
An exhibition of 25 large-scale luminous photographs by Iran Issa-Khan titled, Gifts from the Sea, is now on exhibit at Miami International Airport.
The majestic photographs of Iran Issa-Khan invite the viewer to contemplate one of nature's most beautiful gifts, the sea shell. Not only have they been a great source of inspiration to her but to many legendary architects and artists like Frank Lloyd Wright and Leonardo da Vinci. Issa-Khan explains, "My many years of fashion photography have taught me that each individual has beauty in them for me to find, capture and then powerfully convey to others. I believe that like people, each plant, each tree, each shell has an inner force, an inner beauty that glows from within and is very specific to it. Each object is never what it appears to be at first glance."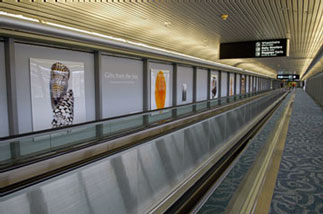 Iran Issa-Khan began her career in the 1980's photographing supermodels for the covers of Harper's Bazaar, Vogue and Elle to name a few. Her portraits include Nancy Reagan at the White House, Paloma Picasso, the Duke and Duchess of Marlborough at Blenheim Palace, and Rufino Tamayo among others. In 1999, Issa-Khan transitioned from photographing beautiful people and celebrities to beautiful flowers and natural objects. Issa-Khan's larger than life photographs and sensuous forms are what makes her work timeless and truly unforgettable.
The moving skywalk can be accessed on the 3rd level between D- F. The exhibition is a component of the broader mia Galleries Exhibition Program, created for the purpose of humanizing the airport environment with cultural and educational experiences. Images of the exhibition are available upon request. Gifts from the Sea is open to the public.
For further information, contact the Division of Fine Arts & Cultural Affairs at 305-876-0749.
Site Specific Projects