South Terminal Gallery

Miami-Dade Aviation Department
Miami International Airport
Division of Fine Arts & Cultural Affairs
Presents
Celebrating the 100th Anniversary of our National Parks
Photography by Clyde Butcher
South Terminal, Meeter and Greeter Lobby, Third Level
Opens November 2015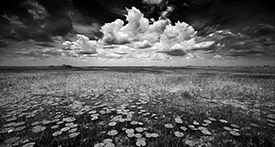 Clyde Butcher, Conservation #5, 2004, archival pigment print
Considered one of America's Best Ideas, the United States National park Service celebrates its 100th anniversary in 2016. Here in Miami we are fortunate to have three National Parks that are just minutes away: Everglades National Park, Biscayne National Park and Big Cypress National Preserve.
Distinguished photographer Clyde Butcher has captured the essence of these wild and beautiful public lands that are owned by the American people.
You Are Here
Ken Nintzel
Opens November 2015
South Terminal Gallery, 4th floor Mezzanine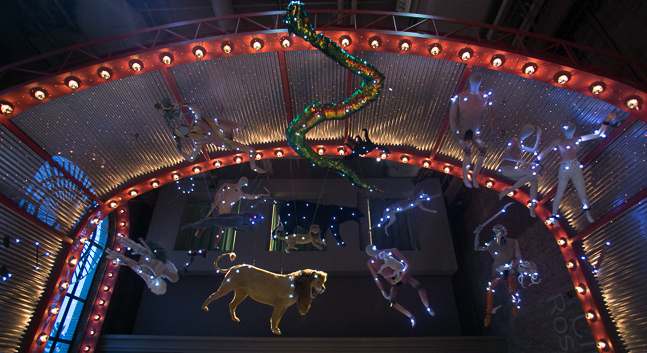 Born in 1968 and raised in New Jersey, Ken Nintzel is a New York City based multidisciplinary artist who creates work in a variety of media including theater, installation, performance, sculpture, exhibition, photography and video. You Are Here, is a mixed media sculptural installation that recreates the constellations of the night sky in physical form, studding them with starlight and suspending them overhead to create a life-size stellarium. The animal constellation figures have been created through a kind of craft-taxidermy, using flocking for fur and sequins for scales among other materials. The human constellations have been cobbled together from tailor and dress forms, wig heads, boot trees and mannequin parts, to represent generic lay figures that the viewer can project onto, placing themselves in the center of this fanciful universe.

You Are Here was inspired by my first look at a celestial atlas and its detailed illustrations of the constellations in corporeal form, a menagerie of wild and domesticated animals, reptiles, insects, creatures of the sea, birds in flight, symbolic objects, heroines, heroes and mythological beasts, all posed in a celestial tableau. The more I looked at these illustrations the more I wanted to be among these stellar constellations, surrounded by their physical presence.
For more information on this exhibition, please contact the Miami-Dade Aviation Department's
Division of Fine Arts and Cultural Affairs at 305-876-0749.