South Terminal Gallery

Miami-Dade Aviation Department
Miami International Airport
Division of Fine Arts & Cultural Affairs
Presents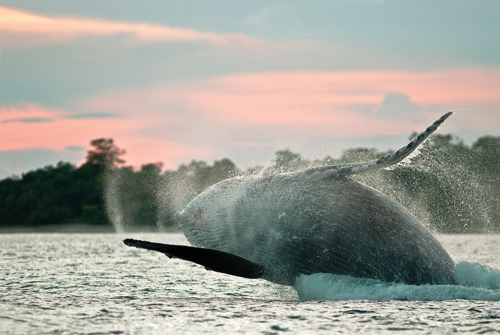 Photo credit: Alejandro Balaguer / Fundación Albatros Media
A photographic exhibition presenting images taken in the Pacific Ocean where humpback whales are born. Organized by Fundación Albatros Media, the exhibit seeks to foster an awareness of the beauty of these mammals and the urgent need for their protection and conservation. Fundación Albatros Media creates award-winning, high-impact campaigns, public exhibitions and multimedia productions on Latin America and the Caribbean. Lead by renowned photographer, journalist and author Alejandro Balaguer, the non-profit organization is made up of a team of independent producers, photographers and journalists.
March 2014

http://www.expeditions.com/blog/category/news/



South Terminal Gallery
International Greeters Lobby

For more information on this exhibition, please contact the Miami-Dade Aviation Department's
Division of Fine Arts and Cultural Affairs at 305-876-0749.