South Terminal Gallery

Miami-Dade Aviation Department
Miami International Airport
Division of Fine Arts & Cultural Affairs
Presents
Celebrating the 100th Anniversary of our National Parks
Photography by Clyde Butcher
South Terminal, Meeter and Greeter Lobby, Third Level
Opens November 2015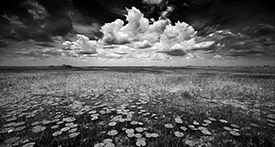 Clyde Butcher, Conservation #5, 2004, archival pigment print
Considered one of America's Best Ideas, the United States National park Service celebrates its 100th anniversary in 2016. Here in Miami we are fortunate to have three National Parks that are just minutes away: Everglades National Park, Biscayne National Park and Big Cypress National Preserve.
Distinguished photographer Clyde Butcher has captured the essence of these wild and beautiful public lands that are owned by the American people.
For more information on this exhibition, please contact the Miami-Dade Aviation Department's
Division of Fine Arts and Cultural Affairs at 305-876-0749.