Miami-Dade Aviation Department
Miami International Airport
Division of Fine Arts & Cultural Affairs
Presents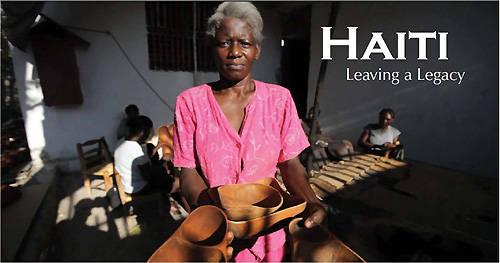 Can Haiti, the poorest country in the Western hemisphere, leave a legacy for its children?
Despite the years of political turmoil, a series of devastating hurricanes, and the tragic earthquake of January 10, 2010, the people of Haiti continue to thrive and produce some of the most intricate and trendsetting crafts in the world. Artisans persist in finding beauty and opportunity in all that surrounds them… stone, wood and even waste. They create in the midst of crisis, building on many of the traditions of their forefathers to design crafts that will be their legacy to their children.
Leaving A Legacy presents a unique collection of these high design handcrafts, showcasing an astonishing display of ingenuity and imagination. Recycling is an important factor in these works as artists have found ways to utilize and transform discarded materials, incorporate found objects and develop natural resources responsibly.
We celebrate and honor the many artisans represented in this exhibition all of which are part of the Urban Zen Haiti Artisan Project curated by legendary American fashion designer, Donna Karan. Included in Leaving A Legacy are: Apparent Project, Caribbean Craft, Paula Coles, Cookie, Croix des Bouquets, Einstein, Horn and Bone Collective, Jean-Paul Sylviance and Pascale Théard. As ambassadors for the preservation of Haiti's artistry and expression, Donna Karan and a group of supporters have been working directly with the artists and manufacturers to help develop, scale and present the work of Haitian artists to the global market. The project is inspired by the elements of Haiti: stone, wood, papier mâché, metal, tobacco and horn are refined through generations of artisans and polished by Donna Karan's vision. The project helps economic development by nurturing artists' pride in the beauty and importance of their own gifts and the wisdom of their culture, while making their crafts available to a much wider community of consumers.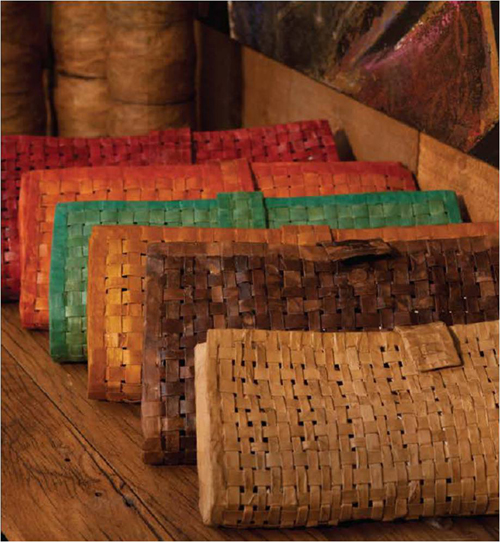 Although not part of the Urban Zen Project, we also are proud to present the work of sculptor and metal artist, Serge Jolimeau. His work as a community leader is impressive, encouraging the whole village of Croix des Bouquets to continue an ancestral tradition of metalworking that came from Africa with the slaves centuries ago.
The handcrafts exhibited in Leaving A Legacy are complemented by the work of photographer Gary Monroe, who puts an intimate and timeless face to the works. Beginning in 1984, with a Fulbright grant, Monroe traveled to Haiti 25 times to photograph. He captures Haiti "as art" through images of everyday life – at the market or in the neighborhood – and shows us the elegance and grace of the Haitian people. Influenced by the work of Henri Cartier-Bresson and Garry Winnogrand, Monroe's photographs have that same sense of the poetry of humanity, that enchantment with daily life, however it is. Monroe who was deeply affected by his experiences with the country and its people, states "there is no place like Haiti, the Magic Island."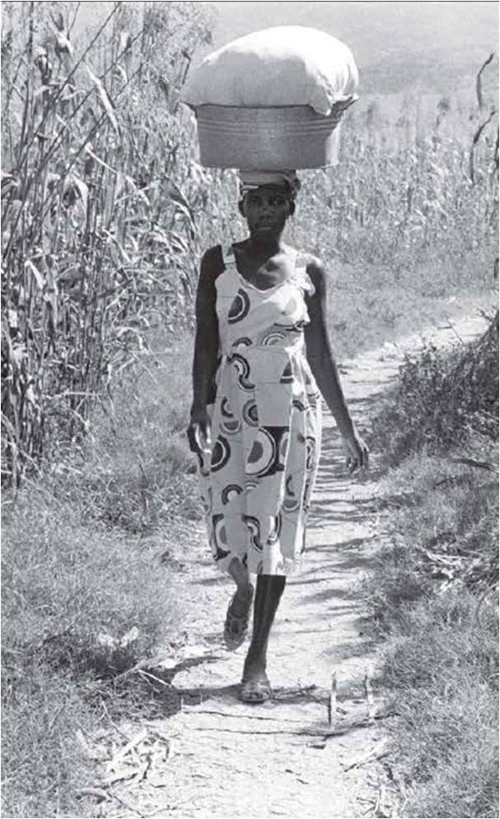 We gratefully acknowledge the partnership of the Haitian Cultural Arts Alliance (HCAA) whose mission is to preserve and promote Afro-Caribbean culture with a focus on Haiti for the benefit and enrichment of the local community. HCAA promotes Haitian culture by displaying the work of Haitian artists in prestigious venues to further their potential and exposure. We are pleased to present Leaving A Legacy in Miami International Airport's South Terminal Gallery where millions of travelers who visit Miami will be greeted by some of the best production Haiti has to offer. The collaboration between the HCAA and MIA serves to honor artists that deserve attention not only for their masterful works but for their resilience and contributions to their community.
We are also delighted and grateful for the opportunity to partner with the Urban Zen Haiti Artisan Project. We thank everyone from the Urban Zen team, and especially, Donna Karan, who assisted us in organizing this remarkable exhibition in a short time. We applaud Urban Zen's continual efforts to aid artisans and to assist in the redevelopment of Haiti.
And finally, we thank the artists and designers who have created these elegant and sophisticated works and honor their persistent efforts to create even under the most challenging circumstances. This exhibition is a testament to the Haitian spirit, to their optimism and love of life.
Yolanda Sánchez, Ph.D., Director - Airport Fine Arts & Cultural Affairs
Edouard Duval Carrié, Artist/Curator - Haitian Cultural Arts Alliance




South Terminal Gallery
4th Floor Mezzanine & International Greeters Lobby

For more information on this exhibition, please contact the Miami-Dade Aviation Department's
Division of Fine Arts and Cultural Affairs at 305-876-0749.
mia Galleries
It's Our World
Created by L.E.T.S. Draw students: Aaron Ashe, Dominique Byrd, Aesha Coleman, Charlotte Graham, Khyree Joseph, Kheyana Joseph and Nathaniel Perverdera.



South Terminal H, 2nd level