Miami-Dade Aviation Department
Miami International Airport
Division of Fine Arts & Cultural Affairs
Presents
All We Need is Love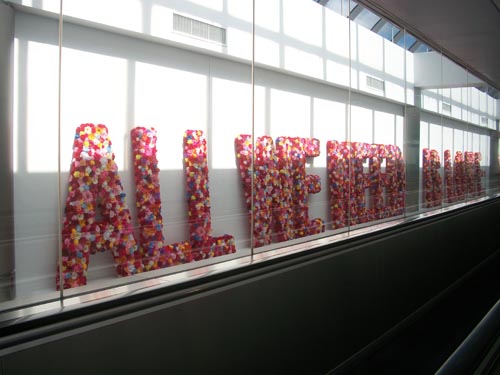 All We Need is Love is a site-specific social sculpture exploring the politics of hope through the universal language of flowers and music. Flowers become words, words become music and together they create a collective feeling of better times to come.
By Miami architect/artist team Rosario Marquardt and Roberto Behar, who collaborate as R & R Studios.



Located in North terminal D, custom corridor third level.
For more information on this exhibition, please contact the Miami-Dade Aviation Department's
Division of Fine Arts and Cultural Affairs at 305-876-0749.

Site Specific Projects