Miami-Dade Aviation Department
Miami International Airport
Division of Fine Arts & Cultural Affairs

Presents
Peace & Love
Artist: Roberto Behar & Rosario Marquardt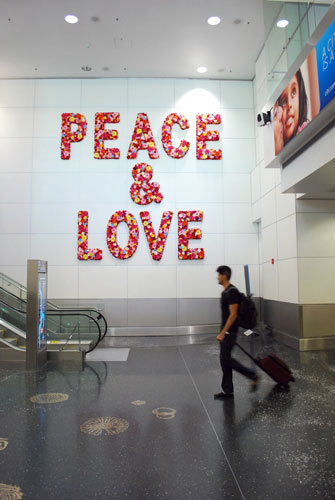 PEACE & LOVE is a social sculpture exploring the politics of hope through the universal language of flowers. The piece reminds us of the power of flowers and of "flowerpower." Flowers become words; words become desire, and together, an expression of better things to come .



Located near gate D-29, Skytrain station #3 entrance
For more information on this exhibition, please contact the Miami-Dade Aviation Department's
Division of Fine Arts and Cultural Affairs at 305-876-0749.

Site Specific Projects