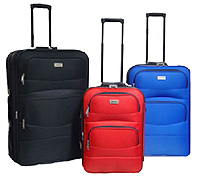 Baggage Checkroom / Storage
The Baggage Checkroom is located at


, level 2 and is open from 8 a.m. to 8 p.m.
Storage charges are subject to baggage size.
View daily rates (maximum storage time is 60 days at daily rates).
With proper identification (e.g., driver's license, birth certificate, passport), affidavits can be obtained for $10 at the baggage checkroom.
Other services, including notary services and baggage accessories, are also available.
For more information:
Communitel Baggage Storage
305-869-1163
www.communitelbaggagestorage.com