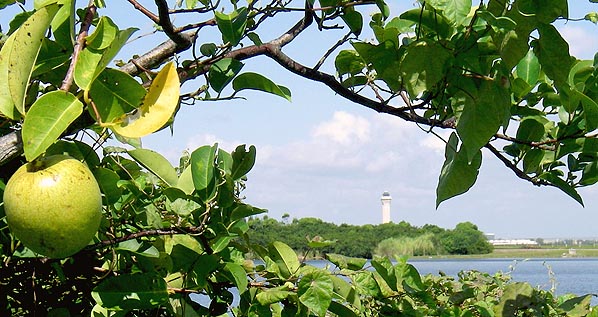 The Miami-Dade Aviation Department (MDAD) is committed to conducting its operations in an environmental responsible manner pursuant to our Environmental Policy. Our goal is to provide efficient aviation services while striving to achieve the highest environmental quality for air, soil, and water.
In addition to our economic contributions to the community, we want to inform our stakeholders (passengers, customers, business partners, employees, regulators, the community at large, etc.) about our commitment to operate MIA in an environmentally responsible manner. The brochure below provides the reader a glimpse at some of the environmental achievements at MIA in recent years.
"Environmental Achievements @ Miami International Airport" (4 MB)
In order to support that goal the Civil Environmental Engineering Division has developed an Environmental Management Systems (EMS) as a part of the requirements of the ISO 14001. The following units are already Registered to ISO 14001:
The Environmental Division is composed of five distinct but inter-related sections:
Airport Civil Engineering - Develops standards, specifications, and construction quality assurance programs for MIA's infrastructures.
Asbestos Compliance - Manages the Asbestos Abatement and Compliance Program.
Environmental Engineering - Responsible for assessment, remediation, and overall environmental compliance and training activities.
Fuel System Administration - Oversees Management Agreement fuel storage/distribution. As part of the Alternative Fuel Master Plan we have developed the following study:
Environmental Response Activities - Request for Documents involving contamination at MIA.
Pollution Prevention Information - for Tenants, Contractors and Employees at MIA.
Find out what is Your Environmental Footprint
In case of an environmental emergency, call:
MDAD Control Room 305-876-0385
Fire: 305-876-7070
Police 305-876-7373
DERM: 305-372-6955
Learn More: DEP Consent Order
For more information about our environmental activities at MIA, contact Andrey Main