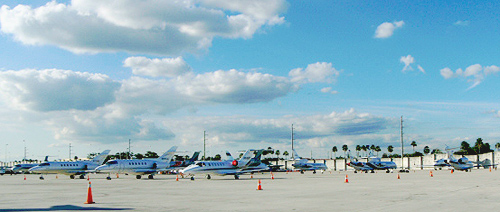 Private Jets at General Aviation Center (GAC)
The General Aviation Center (GAC), which is operated by the Miami-Dade Aviation Department, offers services to private flights every day of the year from 24/7. Services are limited to telephones, restrooms, information and a roomy public lounge with vending area.
The GAC also houses US Customs and Border Protection, whose function is to clear arriving international flights, whether they be private, charter or cargo flights.
Road access to the GAC is through NW 36th Street and 57th Avenue and the telephone number is 305-876-7550.
The following requirements and/or conditions apply to general aviation operations at MIA: Use of a transponder; clearance to go into and out of the FAA tower controlled area and training operations are prohibited. Ultralight aircraft and gliders are also prohibited.
General Aviation Center (GAC)
25°38.87''N 80°25.97"W
Address: 3550 NW 57th ave. Miami,FL 33122
Tel: 305-876-7550
Division Director: Lonny Craven - Tel: 305-876-7038
Airside Operations Supervisor: Jim Murphy - Tel: 305-876-7516
Identifier:

MIA

Coordinates:

N25-47-43.3
W080-17-24.4

ARINC:

128.9

Contact Information

5700 NW 36th Street
P.O. 527826
Miami, FL 33122
Map Location

Hours of Operation: 7 days, 24 hours

Amenities

Flight Planning Room
Wireless Internet
Executive Conference Room
Pilot's Lounge
Crew Showers
Locker Room
Snooze Room
Passenger Lobby
WSI
Work Stations with Internet Access
Hangar
Cafe


Isaac Lee
General Manager

Welcome to Signature Flight Support, Miami International Airport's premier FBO, where we are committed to unsurpassed customer service and safety.

Services

Jet A
Avgas
Ground Handling
Quick-turn Services
U.S. Customs and Immigration Clearance: 1.305.526.7155
Oxygen
Nitrogen
Gourmet Catering
Concierge Services
Lavatory Service
Potable Water
Ramp-side Vehicle Access
Courtesy Transportation
International Trash Removal
Valet Service
Linen Service
Dishwashing Service
VIP Services
On-site Car Rentals

Facility use fees may apply within certain guidelines and restrictions. Facility use fees may apply for non fuel purchasing customers.

Equipment Available

GPU
Airstart
Beltloader
Tug
Lektro
Air Stairs
Baggage Cart
Defuel Truck
GPU

Credit Cards Accepted

All Major Credit Cards Accepted
General Aviation Center (GAC)
25°38.87''N 80°25.97"W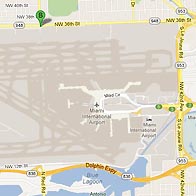 5700 NW 36th. Street
Miami, Fl 33166
Tel: 305-876-7550 -
Email
Your address or intersection:
Share Map
:
General Aviation
MIA Information