Parking on Airport Property
Parking Options and Rates

Valet Parking: $30 / day max.
(North Dolphin and South Flamingo garages, level 2)
Garage Parking: $17 / day max.
(North Dolphin and South Flamingo garages)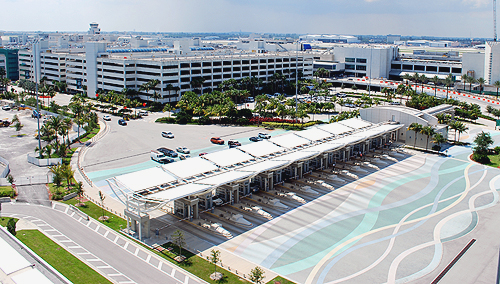 Valet Parking(map)


Valet offers closest parking at MIA, starting at $18 with no hidden charges or fees.
It makes sense to park at MIA!
Parking attendants park your cars leaving you free to depart. Just drop off your vehicle, leave your keys, get your valet parking ticket, and walk directly to the north terminal, or take the moving sidewalk to the concourses at the central and south terminals. Be ready to tell the parking attendant when you plan to return.
Valet parking is located at departure level at:
Returning passengers will be provided with a telephone number that alerts valet parking attendants that your flight has arrived so that your vehicle will be ready as soon as you get there.
Valet Parking Rates:

0 - 3 hours (first day only)

$18.00

3 - 24 hours

$30.00

Each 24 hour period or fraction thereafter

$30.00

Vehicles parked in valet are limited to a maximum length of stay of twenty (20) days.
Parking Rates:


The Dolphin (North) Garage serves the North Terminal D and E
and the Flamingo (South) Garage serves the Central Terminal F and G, and South Terminal H and J. It can be accessed on the arrivals or departure levels of the airport. The main entrance to both garages is off Central Boulevard - keep left as you approach the terminal (map)
Parking Rates:

Each 20 minute increment or portion thereof

$2.00

Maximum Rate Applies after 2 hours 40 minutes

Maximum Daily Rate

$17.00

All vehicles parked in the garages are limited to a maximum stay of 60 days, except where posted "no overnight parking."

Designated disabled permit parking and stroller permit parking is conveniently located by the moving sidewalks on the 3rd level of the North (Dolphin) and South (Flamingo) garages. Additional disabled permit parking is available for wheelchair accessible vehicles on the ground level, at the easternmost section of the North (Dolphin) garage. View the Accessible Parking Areasor MIA's Travelers with Disabilities section.
Notice to Disabled Parking Patrons
Effective November 16, 2013 at 1201 A.M.
Public parking charges WILL APPLY to vehicles parking at MIA public parking facilities that display a disabled parking permit or license tag, except as provided by Florida state law*. However, a vehicle displaying a disabled parking permit or license tag will be allowed up to two (2) hours of free parking. Any vehicle exceeding the two-hour free parking period will be charged for the entire time the vehicle uses the facility.
*In accordance with Florida state law, no parking charges will be imposed on any vehicle with specialized equipment, such as ramps, lifts, foot or hand controls, for use by a person with a disability, or any vehicle displaying the Florida Toll Exemption permit.
Notice to Disabled Veterans
Effective July 1, 2016
Effective July 1, 2016, disabled veterans displaying a Florida license plate for Disabled Veterans, issued under Fla. Statute 320.084, will recieve free parking. The disabled veteran to whom the license plate was issued must be in the vehicle in order for this exception to apply.
Below are representative samples of Florida Disabled Veteran license plates: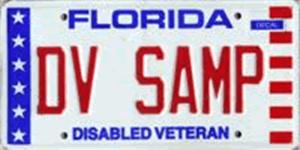 Disabled Veterans License Plates.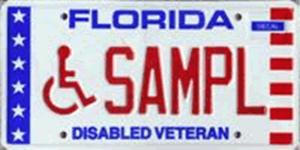 Disabled Veteran Wheelchair License Plates.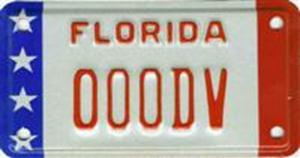 Paralyzed Veterans of America License Plates.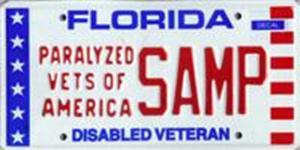 Paralyzed Veterans of America License Plates.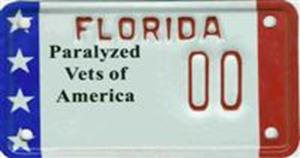 Paralyzed Veterans of America License Plates.

(map)


Over-height Vehicles(map)


Over-height vehicles may use the "High-Vehicle" surface lot parking area located adjacent to the East side of the North Dolphin Garage.
Forms of payment:
Cash, checks (drawn on US banks), American Express Travelers Checks and credit cards (Visa, MasterCard, American Express, Discover and Diners).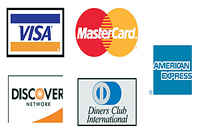 SunPass Plus
In addition, MIA offers SunPass Plus as payment option.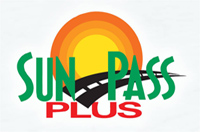 Not a SunPass Plus member? You can sign up for Easy Pay automatic replenishment using your credit card or check card. Please call 1-888-865-5352 or visit www.sunpass.com online. Select the Easy Pay replenishment option. SunPass Plus users who do not want to pay for parking at MIA with their SunPass Plus account must do the following:

Log on to your account at SunPass.com and under Transponder Modifications, click on airport parking and select Opt Out.
Vehicles with a transponder affixed to the windshield should Opt Out and avoid SunPass Plus entry and exit lanes.
Vehicles with a removable transponder may use the Sunpass lane if prior to entry or exit, the transponder is removed and placed in the RF Shield Bag (provided by SunPass) so that the reader is unable to detect the transponder.
Please review MIA's SunPass Plus brochure for more information.
For inquiries, contact Parking Facility Manager by email or call 305-876-7598 (Mon – Fri 8:30 AM – 5:00 PM) / 305-876-7536 (24 hour).
Parking Options at MIA
Valet offers closest parking at MIA, starting at $18 with no hidden charges or fees. Valet parking available in Dolphin and Flamingo garages, departure level. It makes sense to park at MIA!
MIA Terminals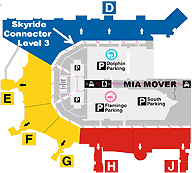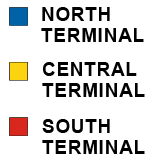 MAPS