Central Terminal, E
1st floor, arrivals level, near Door 9
Pre-security
Reflections of Florida Wild
Magnus Sodamin
Mixed-media mural, 2021, 40'9" x 7'6"
Reflections of Florida Wild is inspired by the Everglades. It is a celebration of life, a window into nature, past and present. The mural reflects South Florida's wild neighbors, lush landscape, and the importance of preserving these wild spaces for the future of our water source and biodiversity. Through this work, Sodamin hopes travelers see a reflection of our local environment and memorialize Florida's magnificent and unique wilderness. Sodamin lives and works in Miami, Florida.
Bio:
Magnus Sodamin's lush nature-inspired paintings explore changing global narratives through spiritual inquiry and spontaneous creativity. His process is cathartic and vigorous, resulting in paintings that reflect the beauty of the natural world while exploring the states of ecosystems and the environment. Sodamin's vibrant works are full of energetic gestures that are both joyful and turbulent, indicative of the artists' passionate sense of awe and quiet reverence of nature.
Sodamin is a long-time Miami resident. He received his BFA in painting with a minor in art history from the New World School of the Arts, Miami, in 2012. He spent a year developing his painting practice at the Nansenskolen (The Nansen Academy) in Lillehammer, Norway, a humanitarian institute that focuses on cross-cultural exchange. He lives and works in Miami.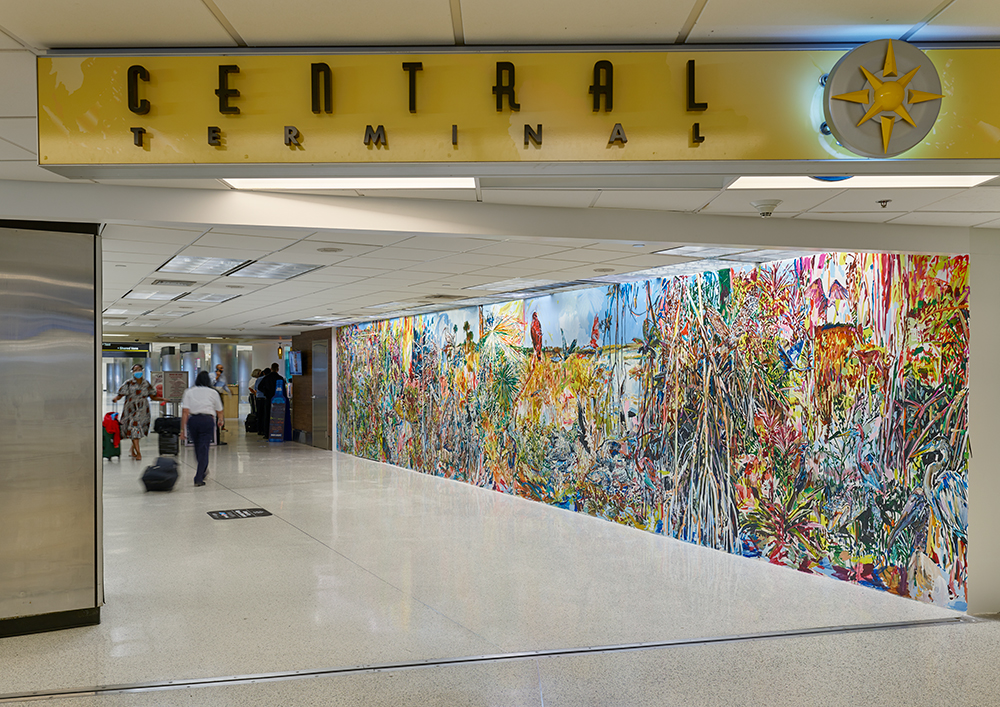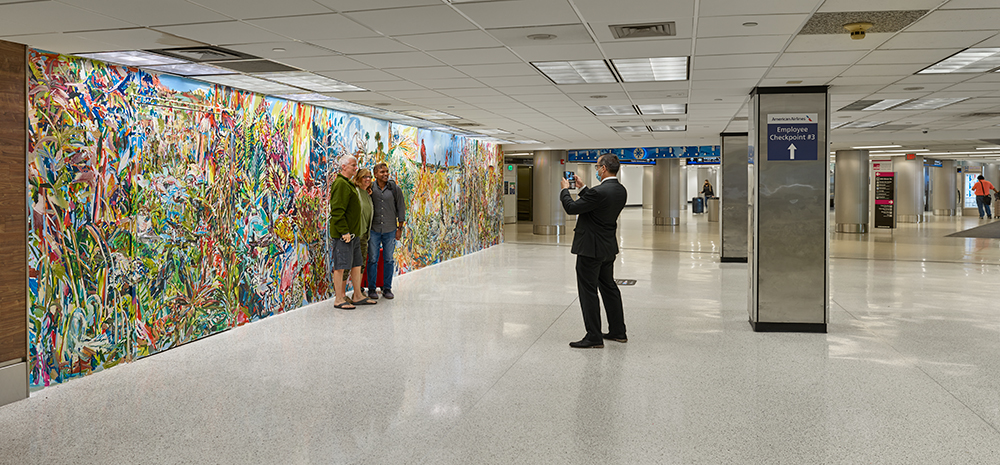 A project commissioned by MIA Galleries, Miami-Dade Aviation Department. Photos by Daniel Portnoy.
Reflections of Florida Wild - Brochure
#ArtsatMIA