A variety of green projects at MIA have the airport plugged in to millions of dollars in energy savings annually – helping us reduce our carbon footprint, reinvest in our community, and remain at the forefront of sustainability efforts within the aviation industry.

---
In November 2020, the Miami-Dade Aviation Department (MDAD) and Florida Power and Light Services (FPLS) completed Phase II of its Sustainability Project at MIA, the largest energy conservation project ever in the State of Florida and one of the largest in the eastern United States.
Through the installation of $45 million worth of energy-efficient lighting, domestic water and heating, ventilation, and air-conditioning (HVAC) system upgrades, the project will save $3.2 million annually in utility costs - enough to fuel 4,856 cars per year and approximately 10% of the airport's annual electrical cost. It will also achieve water consumption savings equivalent to filling 16 Olympic-sized pools each year, eliminate the presence of R-22 refrigerant in the HVAC systems at MIA - ahead of the Environmental Protection Agency's "phase out" of R-22 production and import by 2020 – and eliminate the presence of mercury vapors in lighting systems at MIA. The project will generate $60 million in guaranteed savings during the 15-year payback period.
MIA is one of the largest energy consumers in Miami-Dade County, generating monthly electricity costs of more than $2 million. In addition to reducing its carbon footprint, the energy savings will help MIA decrease its operating costs and lessen the financial impact on current and prospective airlines, which in turn supports the growth of MIA and the local economy.
Phase II followed the completion of Phase I in 2018, which will generate a total of more than $40 million in energy and water savings through 2032.
The millions of passengers who land at MIA every year are now greeted from below by a Florida landmark that showcases Miami-Dade County's commitment to innovation and clean energy. In January 2020, Florida Power & Light Company and Miami-Dade County launched a half-acre, 402-panel floating solar installation into the waters of the Blue Lagoon adjacent to the airport. The partnership between FPL and Miami-Dade County is the largest floating solar array in the southeastern U.S. and the first ever at an airport.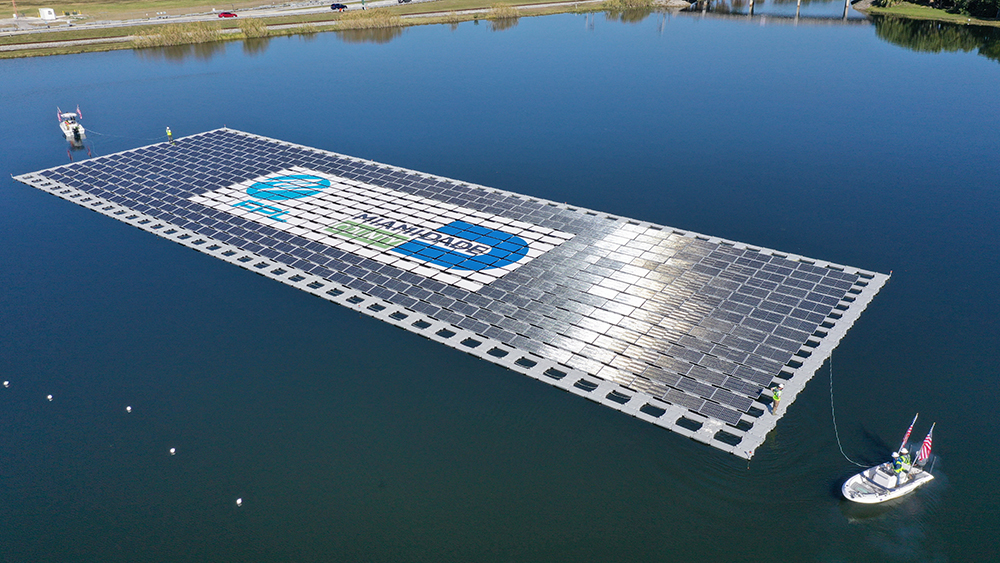 Photo courtesy Florida Power & Light
Visible from planes flying overhead as well as to drivers along the 836 West/Dolphin Expressway, the solar array generates 160 kilowatts of power and prevents 165 tons of carbon dioxide emissions annually. The array will double as a test bed for cutting-edge solar research, particularly the performance of solar panels on water.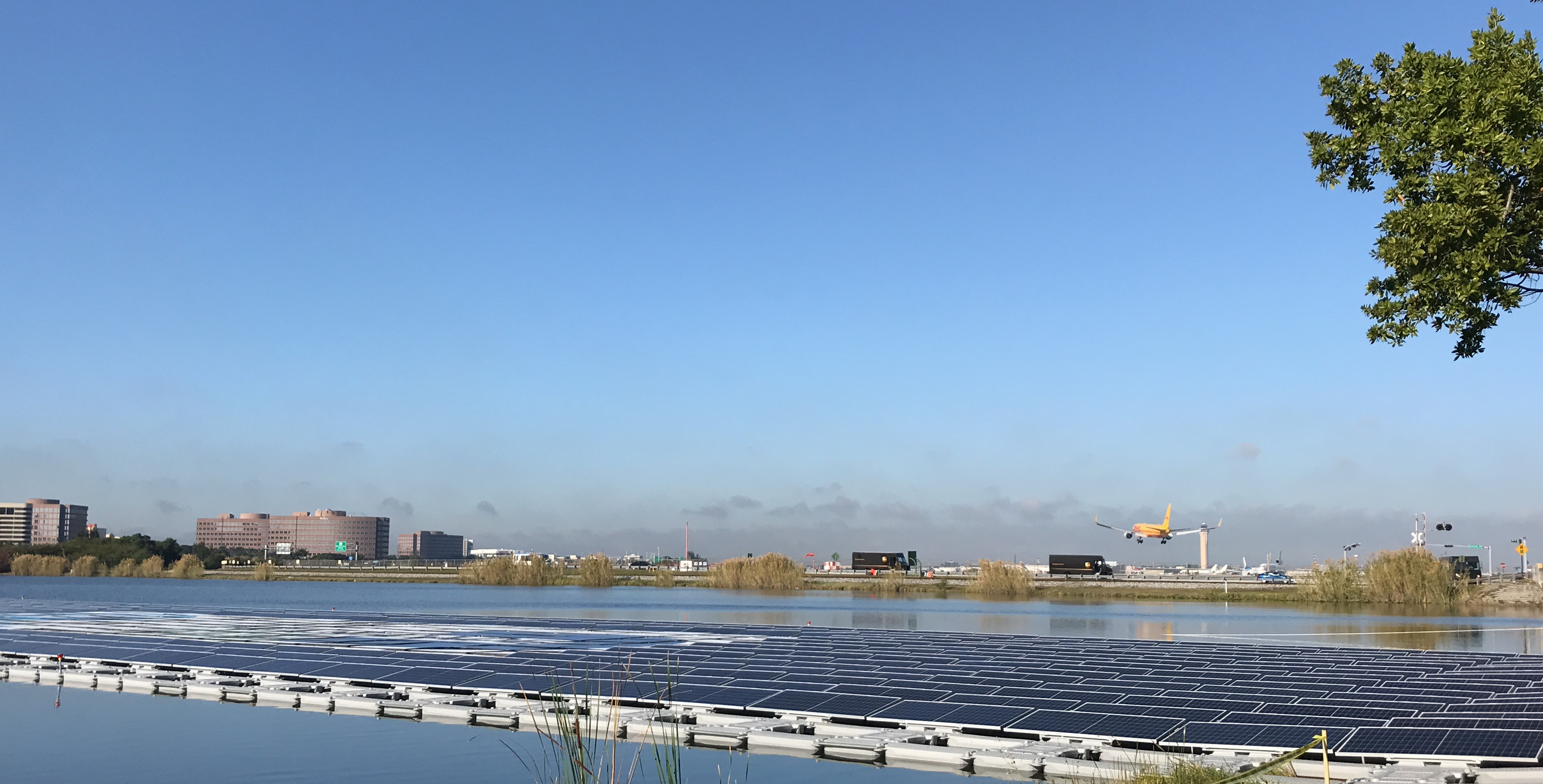 Project Title: New Baggage Handling System
Project Timeline:
Project Summary:
Installation of a new Checked Bag Screening System for South and Central Terminals, as well as an Automated Sortation System for Central Terminal.
The project included a new control room, state of the art Checked Baggage Inspection System (CBIS), and Mobil Inspection Systems (MITs).
Project Benefits:
The new system doubled the speed and efficiency of baggage screening and delivery for flights in MIA's Central and South terminals. It also eliminated lifting and pulling by TSA officers, improved tracking accuracy, reduced noise pollution, and increased the overall speed of the bag screening process.
The facility achieved LEED Gold certification (Leaders in Energy and Environmental Design) for being consciously designed as environmentally green and energy efficient, having a clean facility ensuring a smaller carbon footprint, and providing a healthy environment for those occupying the space.
MIA-CBIS LEED Gold Certified Information
MIA-CBIS LEED Gold Certified Score Card