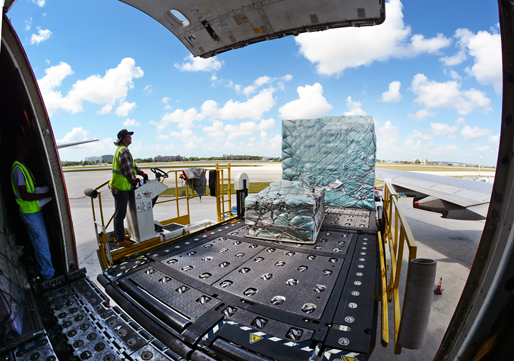 The Real Estate Management Division supports several key areas of aviation business activities through the leasing of on-Airport space for office, cargo and aircraft maintenance operations.
The MIA terminal is surrounded by 3,000 acres encompassing 8.7 million square feet of buildings that include cargo warehouses, office space, hangars and maintenance shops. The airport grounds are bordered north to south from N.W. 36th Street to the Dolphin Expressway, and east to west from LeJeune Road to N.W. 72nd Avenue.
Click on the links below to access more information.
Real Estate Quick Links
Real Estate Resources
Contact Information
Contact us & Learn more:
Miami-Dade Aviation Department
Real Estate Management
Non-Terminal Section
Tel: (305) 869-4588
Onsite:
2261 N.W. 66 Avenue
Building 702, Suite 217
Mailing:
P.O. Box 025504
Miami, Florida 33102